Dozens of freshly painted earthen pots dry in the sun in the yard beside Rina Rani Behera's home in Barang, a village in Odisha, India. Rina uses clay from a nearby riverbank, a red soil deposited by the river during monsoon season, to meticulously sculpt her pots. She carefully picks stones and pebbles from the soil and sculpts the clay by hand or using her pottery wheel. She then fires the pots in a sweltering hot kiln in her yard and paints them with intricate designs before the finished products are ready for sale in local markets. Rina's clay pots serve various purposes, from vessels for water storage to decorative pieces for interiors to lamps that illuminate patios — especially on festive occasions like Diwali.
In rural India, where uncertainties often loom over small-scale agriculture, women like Rina are rewriting their futures and strengthening their livelihoods through entrepreneurial ventures. Rina's husband cultivates mushrooms on the family's small piece of land to earn a living and sustain his family. The success of his mushroom crop depends on many factors, including temperature, irrigation, harvesting, and storage facilities. Like other smallholder farmers, he is vulnerable to climate and economic shocks, and the income from his farming can be unstable. To provide an additional, more reliable source of income, Rina decided to start her pottery business — a trade she learned from her mother-in-law, Rasmita. "It was my wish to make some money so I can contribute to the family's income," says Rina.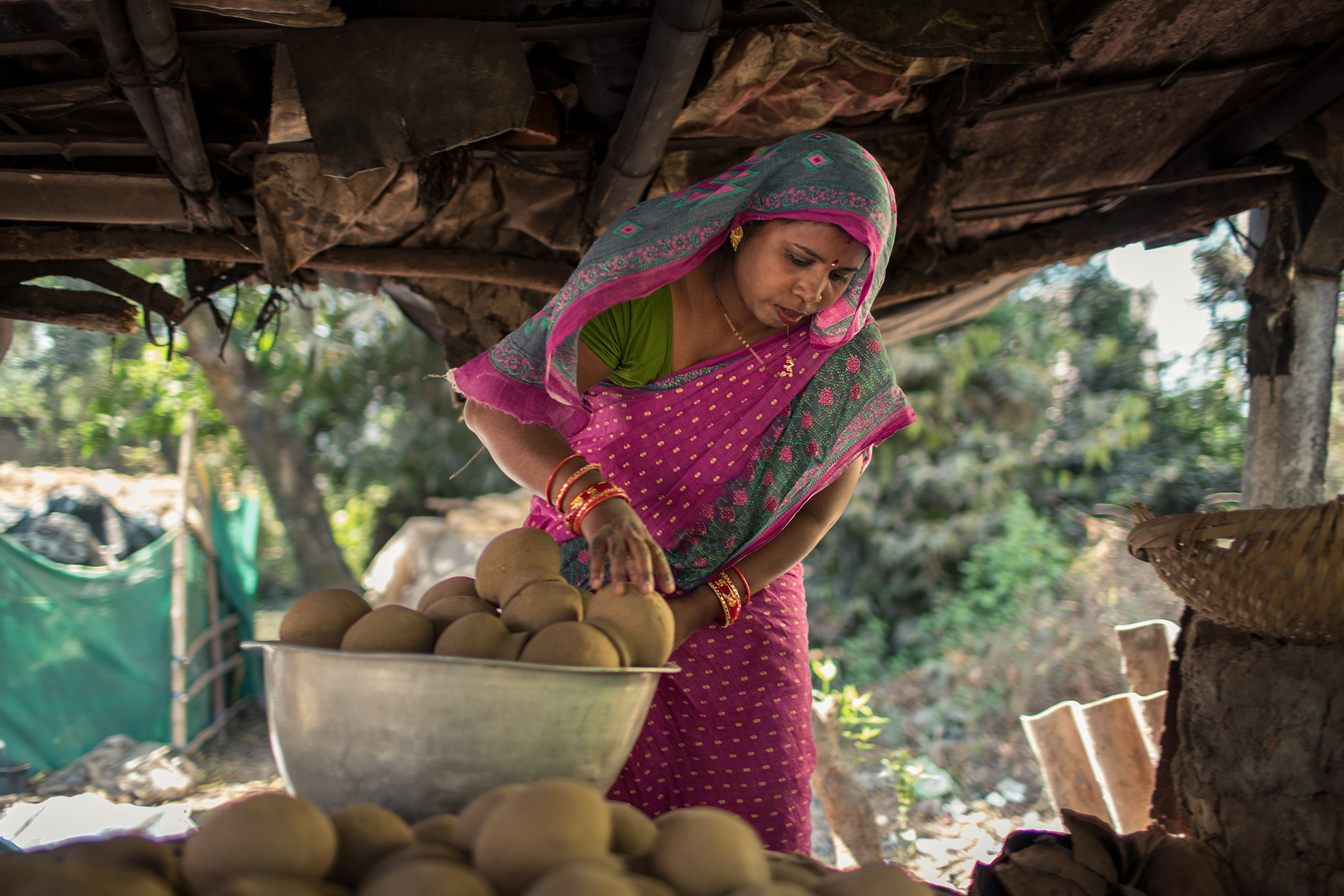 Seeding economic opportunities for women entrepreneurs
India is home to over 63 million micro, small, and medium size enterprises (MSMEs), as of 2020 half of whom are in rural areas. Approximately 20 percent of those rural enterprises are owned by women like Rina. These small businesses can help families dependent on small-scale agriculture to mitigate the uncertainty of agricultural production and diversify their sources of income so they can endure financial challenges and ensure a better livelihood for their families.
However, small businesses come with their fair share of challenges and unpredictability.
In rural areas, small businesses have traditionally relied on cash transactions for their financial dealings. While cash offers immediate liquidity for household and business requirements, it comes with drawbacks such as inconvenience, safety concerns, and a lack of transparency. The absence of digital transaction record-keeping hampers small business owners, restricting their access to formal financial services such as savings, insurance, and credit. These services are pivotal for empowering them to make strategic investments in the growth of their businesses.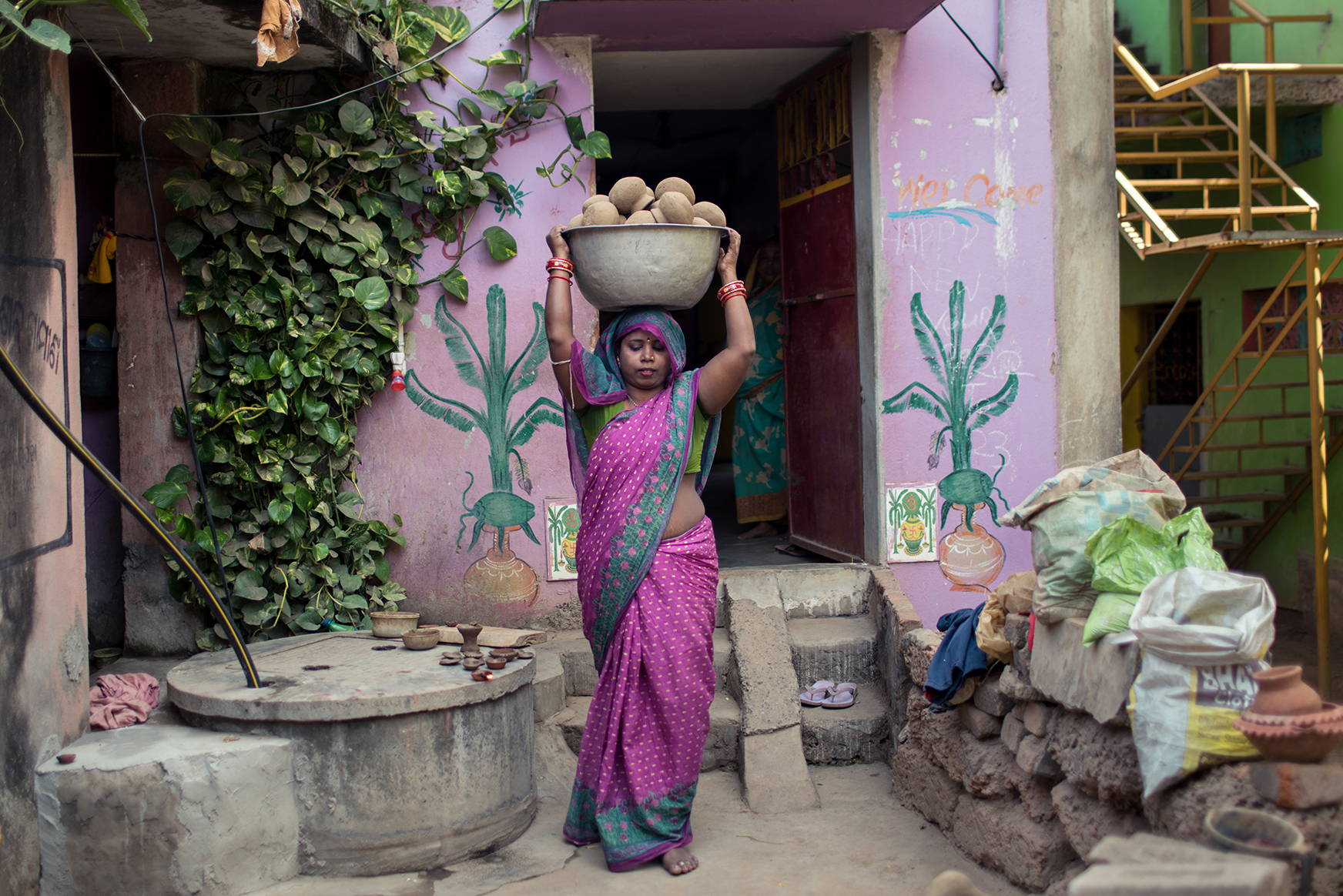 When Rina started her pottery business, she faced similar challenges. Rina struggled to access working capital, which prevented her from procuring raw materials and transporting her finished products. So, Rina applied for a loan from Annapurna Finance Pvt. Ltd., a microfinance institution and longtime partner of Accion. Now, she's part of a Joint Liability Group with three other women entrepreneurs in her village that follow the joint liability credit model.
With her loan from Annapurna, Rina avoided turning to local money lenders who charge high interest rates on their loans. She uses the working capital to rent a tractor to procure and transport the clay she needs for her pots, enabling her to make and sell more pottery.
Digital solutions unlock small business growth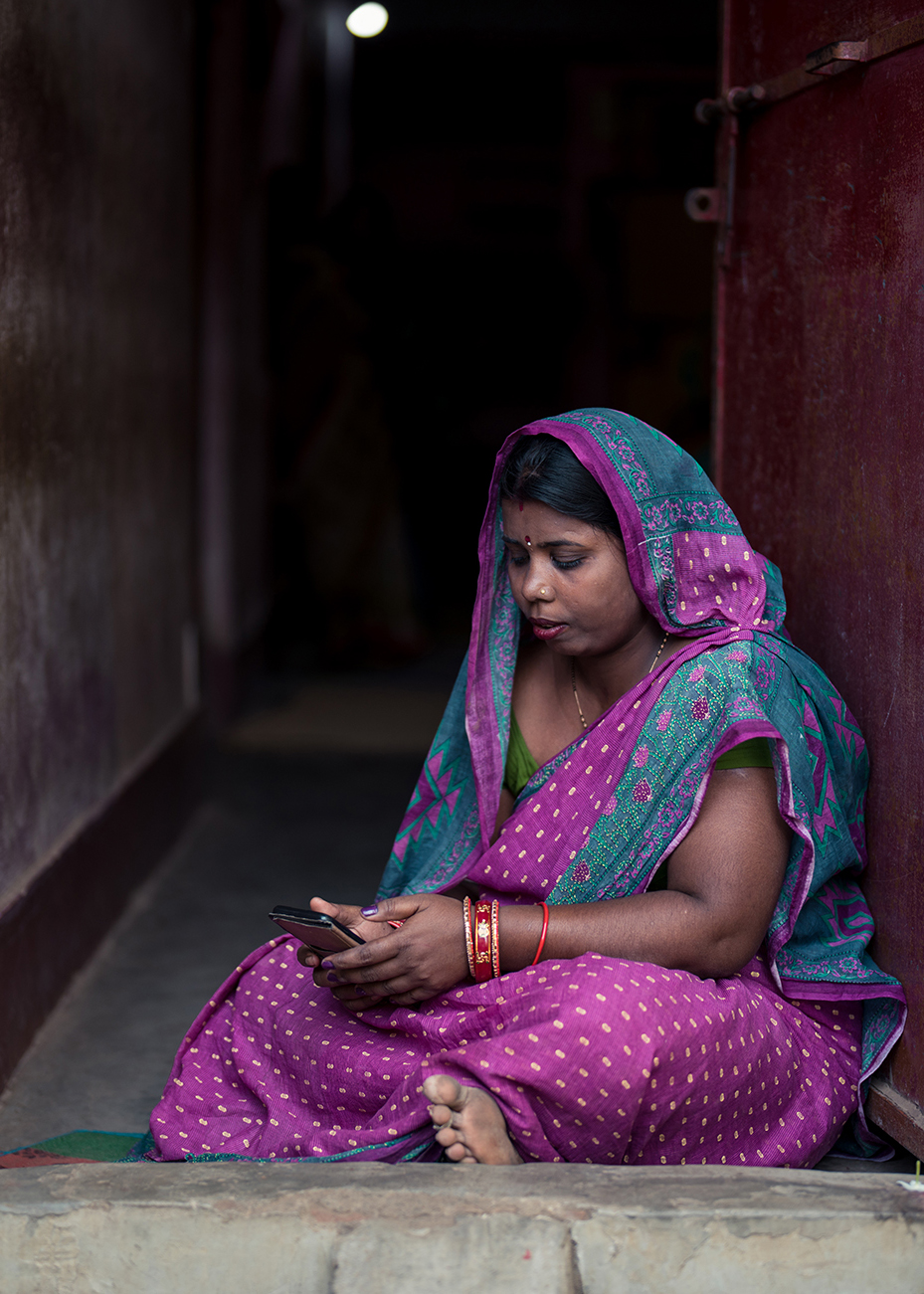 As part of Accion's partnership with Mastercard Center for Inclusive Growth, which aims to digitally transform the lives of millions of financially underserved people and micro and small businesses, Accion partnered with Annapurna. We worked together to digitally transform Annapurna's loan products so that more of their 2.3 million customers can benefit from digital financial services. Annapurna is committed to providing financial products and services that empower socially and financially vulnerable communities across India. By building customers' trust and capacity to engage in digital transactions, they're increasing the use of digital platforms to manage stock, access credit, repay loans, and more.
As a result of our digital transformation work, we found that more digitally mature clients of Annapurna Finance were three times more likely to agree that accepting digital payments would be good for their business. "Digital adoption, with the help of technology — it's a big enabler for us to bring a more efficient solution to the client and envisage our entire digital transformation, from a very heavy physical process to a digital process. Whether it is client onboarding, client sourcing, underwriting, risk management, payment solutions — all our processes," shared Dibyajyoti Pattanaik, Executive Director of Annapurna Finance.
Rina sculpts a secure future for her family
With improved access to financial services, capacity development sessions, and user-friendly fintech platforms, Rina soon developed the confidence to trust and embrace other digital financial services as well — unlocking vast potential to grow her business, improve her family income, and build resilience.
Now, Rina confidently uses PhonePe, a digital payments and financial services platform, to send and receive payments, repay her loan installments, and settle bills — allowing her to manage her money securely and invest in growing her business.
With her eyes set on the future, Rina shared, "I hope to complete construction of my house and send my children to a better school for their education. I hope to employ more people to make my business grow." From honing her pottery skills to embracing making digital payments using a mobile phone, Rina is building a business that can help ensure her and her family's well-being and resilience.
Learn more about our work to empower women entrepreneurs like Rina in Accion's 2022 Impact Report.