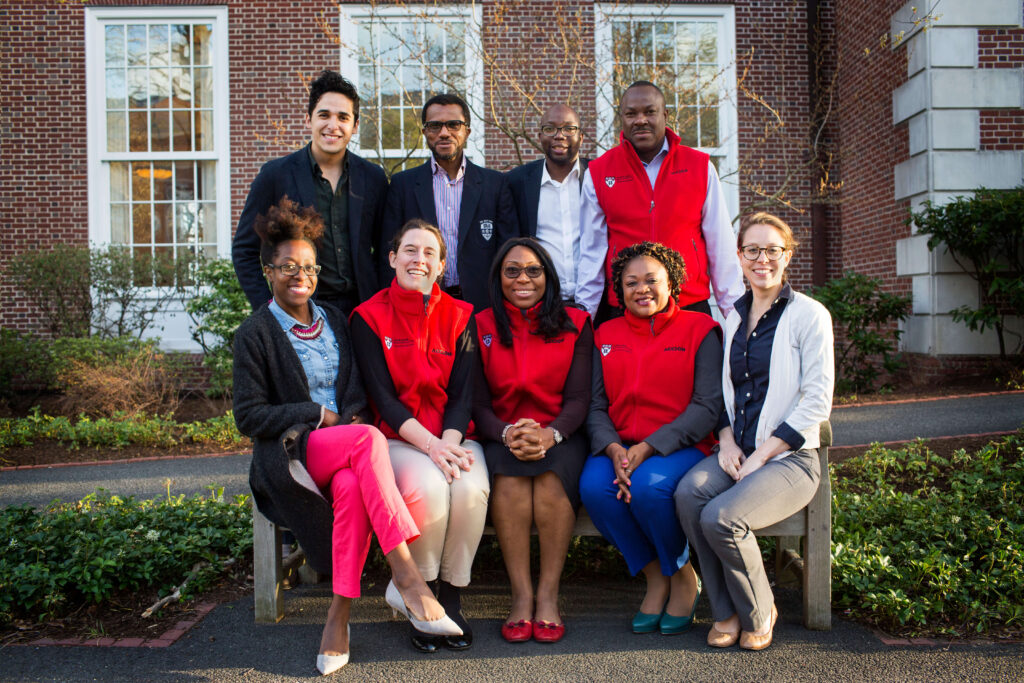 The Harvard Business School (HBS)-Accion Program on Strategic Leadership in Inclusive Finance brings together leaders at the forefront of economic and financial inclusion for six days of intensive in-person leadership training, networking, and knowledge sharing at the HBS campus in Boston.
Applications for the 2024 program are now closed. Sign up to be the first to hear about the 2025 program.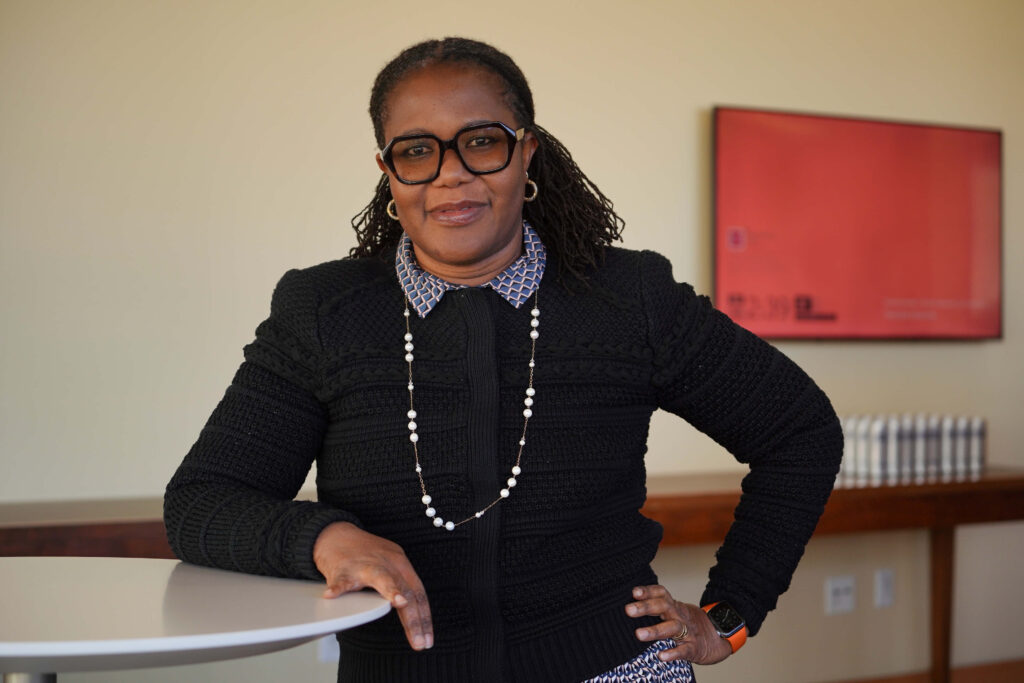 "This program is a must for anyone in the financial inclusion ecosystem. In this era of emerging fintech, through global case studies and guest appearances, the program explores the possibilities of advancing and sustaining financial inclusion."
Olayinka David West, Professor of Information Systems, Lagos Business School, Independent Director, Accion Microfinance Bank Nigeria
About
The HBS Executive Education learning model immerses participants in a transformational experience that combines the best of strategic thinking with the most important developments spanning financial inclusion, digital technology, and impact investing to build a deeper understanding of the opportunities and challenges in the years ahead. Participants include leaders from financial service providers, fintechs, government, regulatory authorities, central banks, global investors, fast-moving consumer goods (FMCG) companies, nonprofits, and beyond. Gain a comprehensive understanding across multiple sectors of the opportunities and challenges that lie ahead, enabling you to reimagine your company's role in driving inclusivity.
Approach
Using the case study method pioneered by HBS, participants will deep dive into key decisions facing leaders of innovative businesses, ranging from a groundbreaking fintech bank in Brazil, to a pay-as-you-go solar power company in East Africa, to China's fastest-growing e-commerce company. Throughout the course, you will have the opportunity to engage directly with some of the case protagonists, gaining vital experience from the people who have navigated these real-world situations.
Program participants from across the private and public sector share a commitment to advance economic equity and inclusion globally, and include banking and microfinance executives, technology entrepreneurs, investors, financial regulators, managers of development finance institutions, specialized network leaders, corporate sustainability professionals, and beyond. In 2023, the program cohort of 60 people included participants from more than 30 countries, creating a truly global experience.
The program addresses key strategic issues arising from the dual goals of economic and social value creation:
How new business models in this space—especially technology-enhanced models—succeed or flounder.
How to successfully compete in highly competitive markets.
How to balance social mission with financial considerations.
How to stay abreast of rapidly evolving products and delivery channels.
How inclusive financial service providers are helping vulnerable populations enter the digital economy.
Through guided case discussions, led by Harvard Business School's expert faculty, participants work together to identify practical business strategies from the experiences of leading institutions. Prior preparation of the cases is essential, reinforced by study groups in the morning before classes. Participation in class is central to the learning experience. By taking a stand and reflecting on reactions from peers, participants think in ways they would not have otherwise. These novel insights then become lessons to apply to their own institution upon returning from the program.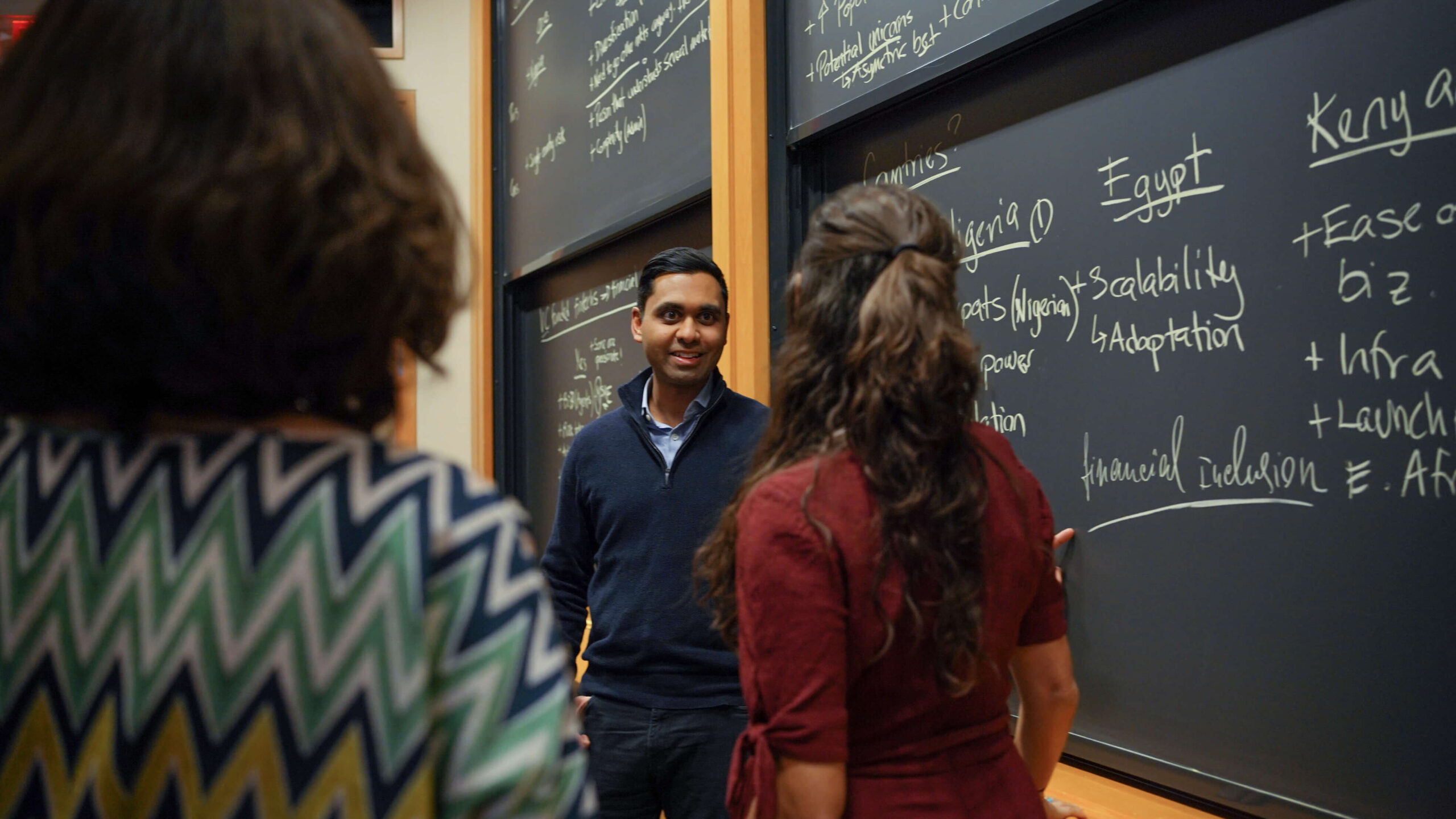 Eligibility and Benefits
The program provides a dedicated platform to learn from distinguished faculty and connect with like-minded peers from around the world at Harvard Business School's campus in Boston. Program benefits include:
A platform for leaders in financial inclusion and sustainability within financial services companies, government agencies, support organizations, and knowledge institutions to discuss, share ideas, and gain new expertise.
An intensive six days of learning using the world-renowned HBS case study methodology, learning from, and analyzing the decisions of, financial inclusion leaders at critical moments.
Access to distinguished HBS faculty and subject-matter experts in business strategy and management.
An opportunity to expand your perspective, networks, and connect with like-minded peers from around the world facing similar issues and learn from their experiences.
Sustainability and ESG professionals
Microfinance and financial institution executives
Impact investors
Fintech entrepreneurs
Policymakers and regulators
MNO and telecommunications providers
International development and financial inclusion practitioners
Social impact and entrepreneurship practitioners
Bolster your strategic thinking about serving clients at the base of the pyramid by analyzing real-life cases.
Re-evaluate your role and the role of your organization in the financial inclusion.
Deepen and expand your knowledge of business strategy and management alongside like-minded peers and the foremost thinkers in the field.
Sharpen your leadership skills and expand your global network.
Explore innovative strategies that drive inclusive growth, support underserved communities, and create systemic change for lasting social impact.
Reimagine your approach to design and program development to foster inclusivity across industries and functions.
The program challenged me to collectively problem-solve and push for innovative solutions to complex problems and incorporate them within the fabric of my own organization.
Urvashi Banerjea Basu, Global Sustainability Manager for Entrepreneurship, AB InBev
Dates and Fees
Dates
The 2024 HBS-Accion Program on Strategic Leadership in Inclusive Finance will take place March 17-22, 2024.
Deadlines
Applications for the 2024 program are now closed. Applications for the 2025 program will open in August 2024.
Fees
The program cost is $9,400 USD including tuition, fees, housing, and meals. Attendees will need to pay in full to be considered accepted into the program. Travel costs are the responsibility of the attendee.
Scholarships
A limited number of scholarships are available to participants who are unable to meet the full course costs. Please note that we are unable to offer scholarships to all applicants. If you would like to be considered for a scholarship, please indicate so in your application.
Questions?
For general questions, please see the program FAQ, or contact hbsaccion@accion.org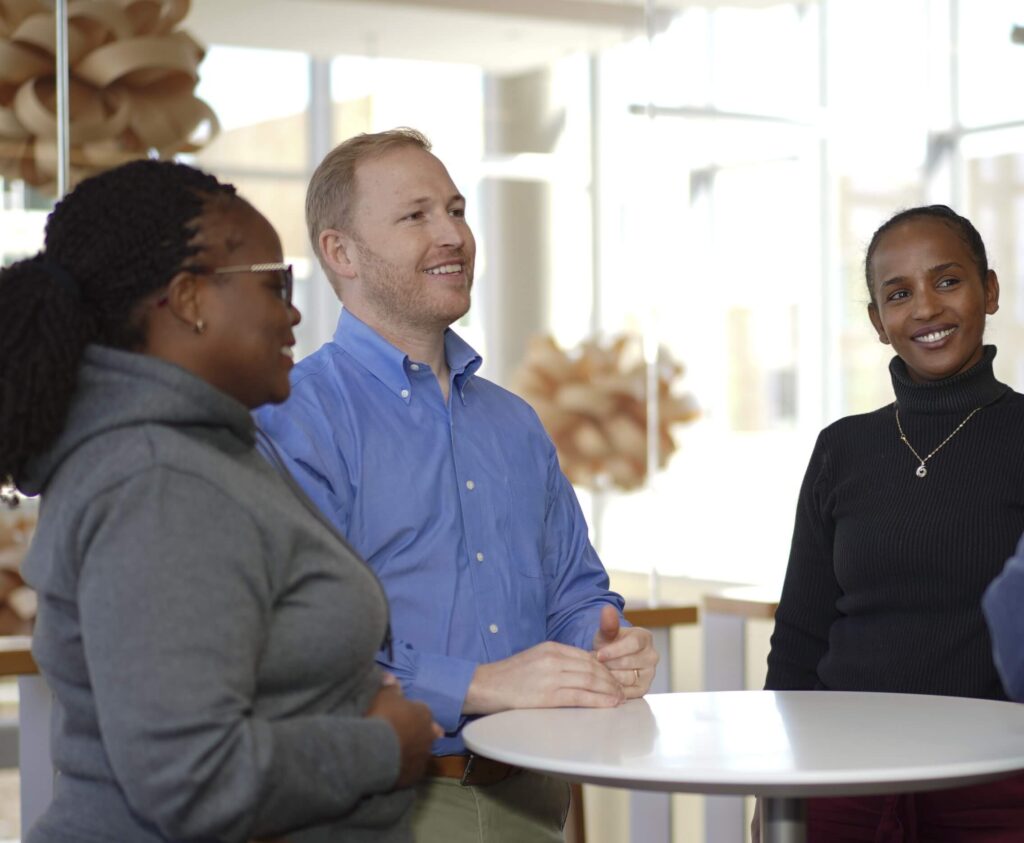 The program not only equipped me with the knowledge and tools to foster financial inclusion, but also provided a platform to engage with a diverse network of professionals and experts in the field.
Brian Dempsey, Founder and CEO, Power Financial Wellness