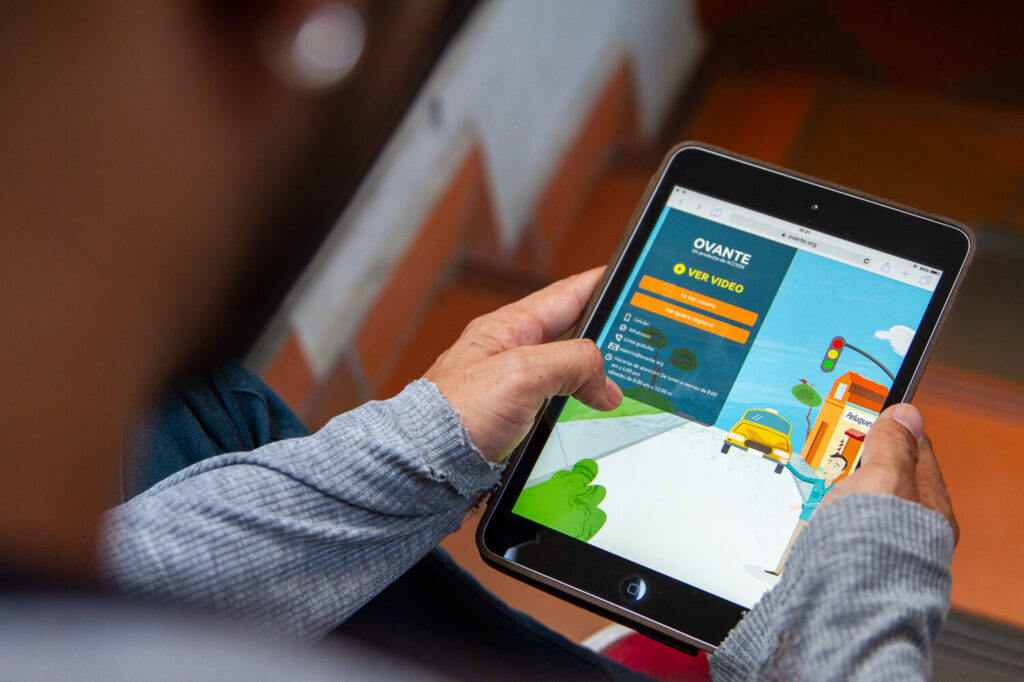 Low-income microentrepreneurs across the globe have been forced to make an impossible decision: risk their health and safety to remain operational, or shutter their doors and risk their income and savings to ensure the health and safety of their family. For those who have kept their businesses open, COVID-19 has introduced a new world order where people are being asked to limit human interactions in favor of a more digital, remote way of living. But many microbusinesses around the world, which rely heavily on selling and marketing their products in person, as well as on physical storefronts and the use of cash, are unprepared to operate digitally. Small businesses account for nearly 50 percent of global GDP and are vital to the communities in which they operate, and they need help to stay open in our new reality. Now more than ever, it is the responsibility of the financial inclusion community to ensure that technology is an enabler and not a new barrier to economic success.
We've seen that when micro and small enterprises have digitized at least part of their business, or reimagined their business altogether, they have been better off during the pandemic. Those who lack digital savviness haven't been able to adapt as successfully. Many microentrepreneurs in the developing world are not active users of digital services for a variety of reasons, including access, age, cost, and lack of confidence in using new, unfamiliar tools. As digital capability increasingly becomes tied to economic activity, the digital divide will widen and further exclude the world's poorest citizens. We must help microbusiness owners develop the skills they need to understand and confidently use digital tools to help them survive and succeed.
Financial service providers (FSPs) — who are already closely intertwined in the lives of microentrepreneurs — need to understand that digital transformation starts with their customers. This strategic clarity will allow them to execute a holistic and successful digital transformation that benefits both their organization and their customers. There is a stronger business case for investments in technology and digital financial services when customers become comfortable using these tools, market size will expand. During the current pandemic, FSPs have a clear opportunity to leverage adoption and usage of their digital financial products on the intention of their clients to actively look to be part of the digital world. Now is the time to relaunch those digital channels that have not worked well in the past, introduce digital products and services that can improve customers' business opportunities, and embrace customer-centric product design processes.
For example, these institutions can help to enable cashless payments and quickly deliver relief funding to clients. They can also relaunch their banking apps and highlight the top benefits and features that are most relevant to their customers' current challenges. They can use simple channels like WhatsApp for onboarding and customer support, and to offer interactive learning tools that build confidence and boost motivation for clients to embrace a digital transformation of their businesses. For example, Banco Pichincha is helping small businesses in Ecuador restart their businesses using credit from a digital supply chain product and a new platform to accept digital payments — tools we're helping them develop as part of our project with the Mastercard Center for Inclusive Growth. To complement the strategy, Banco Pichincha is giving clients access to Ovante, Accion's digital platform designed to strengthen the managerial, financial, and digital capabilities of microentrepreneurs by incentivizing actual behavior change that helps them thrive in a competitive and digital world.
Whether on their own or through partnerships with edutech providers, these five key questions can guide financial service providers to support their clients as they transition to digital:
How can we mitigate the negative impact on clients' financial health? Providers can give users key information to help them identify their most pressing financial service needs during the immediate crisis and learn what solutions are available to them, such as potential scenarios where restructuring their loan may make sense, the importance to put together a short-term budget for family and business, or ideas for reducing expenses. Support means not only giving information, but making sure clients understand and know exactly what they need to do first.
How can we enable and empower clients to be digital citizens? Building a digital foundation must go beyond a promotional campaign for digital products. FSPs must be intentional about building the awareness, knowledge, and confidence of their microbusiness customers so they have all they need to interact responsibly in the digital world. This should not only to help them access financial services like digital lending and online payments, but also to show them how these tools benefit their businesses. Depending on the user, basic information such as navigating web browsers, search engines, or downloading a mobile app may be necessary. Training on managing email, social networks, and maintaining data privacy is also critical.
How can we accelerate the learning, adoption, and usage curve of digital tools? The best teachable moment is when customers identify how a solution can improve their businesses, and therefore improve their income and family wellbeing. Once microbusinesses are comfortable with basic digital tools, many will require more advanced training on how to leverage digital promotions and sales, the benefits and costs of different payment platforms, and a better understanding of logistics and product distribution options Business needs and goals are good motivators to drive clients to adopt new tools.
How can we support clients to still thrive and project themselves and their businesses? Microbusinesses need resilience and motivation to re-envision their futures. It may seem unwieldy to provide the personal support clients need right now, but it is worth the effort, not only because of the value added to society in general but for future loyalty and positioning returns. Simple initiatives like sharing examples of how other MSMEs have successfully shifted gears, and pointing them to relevant sources of information in their market, can make them feel supported and help them to navigate today's uncertainty. In the middle of a crisis, it might be difficult for some entrepreneurs to think creatively and therefore providing them with information on how to identify new market opportunities, including observing unmet demands for products or services within their communities can be a way to bring hope and motivation again.
How can we seize the moment to help customers to change their financial behaviors for good? When entrepreneurs reflect on what could have made the current situation easier to navigate, they can use that information to be more prepared for other crises. For example, acknowledging how an emergency fund would have reduced the stress of uncertain income might set the ground for a behavior change around savings in the future. FSPs can help clients to be more resilient by providing education and tools to build emergency savings for potential crises and learn techniques for goal setting and investing in their future. These strategies might resonate more now and lead to the adoption of more financially healthy practices.
The odds are against small businesses during this crisis: research in the U.S. indicates that 40 percent of small businesses never reopen after a disaster, and 25 percent of those that do reopen fail within a year. To help these businesses survive, they need access to digital tools and support to build the capabilities needed to use these tools effectively. Financial service providers must step up to help entrepreneurs and ensure that they have the tools that they need to be part of the new digital world and seize opportunities to thrive and prosper.
Accion works with large and small FSPs to help build customers' financial, business, and digital capabilities by incentivizing behavior change. If your company is experiencing challenges related to COVID-19 and building customers' digital capabilities and you need personalized support from our team of experienced advisors, please contact us to determine how we can support you.