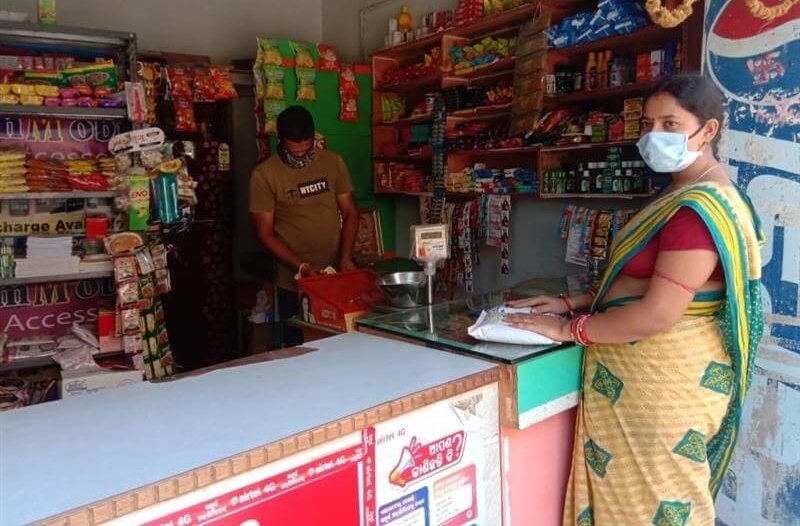 When the spread of COVID-19 escalated to frightening levels, India joined many other countries in taking drastic action to slow its transmission. On March 24th, the Indian government ordered a nationwide lockdown for 21 days, limiting movement of India's vast population. The original lockdown order required all people to stay at home and shops and services to close, except for those designated as 'essential services,' educational institutions, areas of worship, and public and private transportation. The government has subsequently extended the lockdown twice while relaxing some restrictions in areas that have not been hot spots for the virus.
Impact of lockdown on MSMEs in India
More than 110 million people are employed by India's 63 million micro, small and medium enterprises (MSMEs). Many of these businesses were caught off guard by the lockdown. According to a McKinsey report, up to 25 percent of MSMEs in India may default on debt under the emerging scenario of an extended lockdown — but each sector will face different challenges. Businesses in the consumer and retail sector are expected to see a 20-25 percent drop in output this quarter compared to the first quarter of 2020. This expected drop is due to disruption in raw material supplies from China and other impacted countries, production shutdown, cashflow constraints, and reduced economic activity due to shop closures. In the manufacturing sector — which includes electronics, textiles, pharmaceuticals, and automobiles — output is expected to drop by up to 50 percent. This drop is largely driven by a high dependence on China for raw materials, halting of production, and lower demand, especially in the auto industry. Across every sector, these business disruptions leave millions of people at risk of losing their livelihoods if MSMEs can't adapt and build resilience fast.
Nimble kirana shops show resilience during this crisis
For many small businesses, the future is unclear. However, per a recent McKinsey report on Indian food retail, one sector is actually growing. Corner stores, or kirana shops, which sell groceries have grown by as large distributors are unable to deliver to supermarkets due to lack of inventory, reduced transportation capabilities and manpower, and the failure of e-commerce platforms to meet the growing demand for grocery deliveries. Kirana stores, which are typically staffed by just three or four people, have proven themselves nimble enough to seize this opportunity and fill their community's grocery needs. The stores are likely to continue this growth once lockdowns have lifted, as 29 percent of shoppers intend to continue frequenting their neighborhood corner store even after the pandemic subsides.
From our conversations with local kirana shops, we observed how some of these businesses have adapted their business to better serve their customers by:
Physically picking up stock from distributors to ensure that they don't run out of merchandise to sell
Offering home deliveries by hiring vehicles with permits to deliver to large housing societies, partnering with existing home delivery services like the popular food delivery aggregator Swiggy, or renting carts to transport food
Aggregating informally with other merchants to distribute more efficiently, e.g., vegetable vendors who pool their inventory and sell together with a shared truck
Signing up on web platforms to create a digital storefront and increase their reach for shoppers in the neighborhood
Processing orders placed over the phone or on WhatsApp
Accepting digital payments
Chakrapani is a client of Accion's partner BASIX Sub-K iTransactions. He and his wife quickly adapted their small business to today's circumstances. The couple owns a kirana store in Hyderabad, which caters to the daily needs of the neighborhood residents, mostly migrant workers and students. As the store provides essential goods, it has been allowed to stay open.
The footfall in Chakrapani's store has nearly doubled since the lockdown began. The demand for a variety of items has increased as consumers stock up for several days at a time, given the uncertainty of the lockdown. The next closest market is around two kilometers from the neighborhood, so the whole locality now depends on his store for most of their daily needs.
To cater to the growing demand for his products, Chakrapani started accepting payments through his previously unused mobile wallet account. While he's still not comfortable navigating the app, his son — who is home as his school is now closed — is teaching him to use this tool. In addition, Chakrapani is offering home deliveries, stocking up on a variety of in-demand items, and increasing his distributor network. Chakrapani expects to retain some of these new customers once the lockdown is lifted.
Although kirana stores have been able to continue operating and are hyperlocal in their reach, there are still several lessons we can learn from the nimble kirana that we can apply to other sectors:
Look for new opportunities: Due to the pandemic, there is a surge in demand for pandemic-related items such as personal protective equipment (PPE), medicine, and cleaning supplies. MSMEs with manufacturing capacity can look to manufacture these items in part or full.
Expand supply chains: MSMEs dependent on single large suppliers should look to diversify their suppliers and identify alternative sources to prevent running out of stock.
Leverage temporary workforces: Businesses can access additional labor from those who have lost their jobs or those who are looking for additional work during the lockdown.
Assess realistic consumer demand: MSMEs should evaluate how demand has changed during the COVID-19 crisis to determine required supply. This could even be an opportunity to reach new customer segments as people's needs and preferences may have changed.
Leverage digital platforms: MSMEs can use platforms like WhatsApp, Facebook, or Instagram to find new suppliers, market, and sell their goods.
When the lockdown is finally lifted, MSMEs that adapted their business models will be able to recover faster from the impact of the pandemic and prepare for future shocks.
How can financial service providers help MSMEs adapt their business and build resilience?
Financial service providers (FSPs) play an essential role in the financial lives of the businesses they serve. Due to their close relationships with MSMEs, they are well-positioned to help their small business customers adapt to the new reality, implement recommended changes, and restart their businesses — just like Chakrapani has done. Besides offering credit to ease the cash crunch being felt by these businesses, financial institutions can provide digital payments, business education, and mentoring. FSPs can also offer tools to help businesses expand their reach and adopt best practices so they can build financial health and resilience.
Accion works with large and small financial service providers to design products, offer customer engagement and business education resources, and build risk and credit analytical tools that help them support their MSME clients. If your company is experiencing challenges related to the pandemic and needs personalized support from our team of experienced advisors, please contact us to determine how we can support your COVID-19 response efforts.