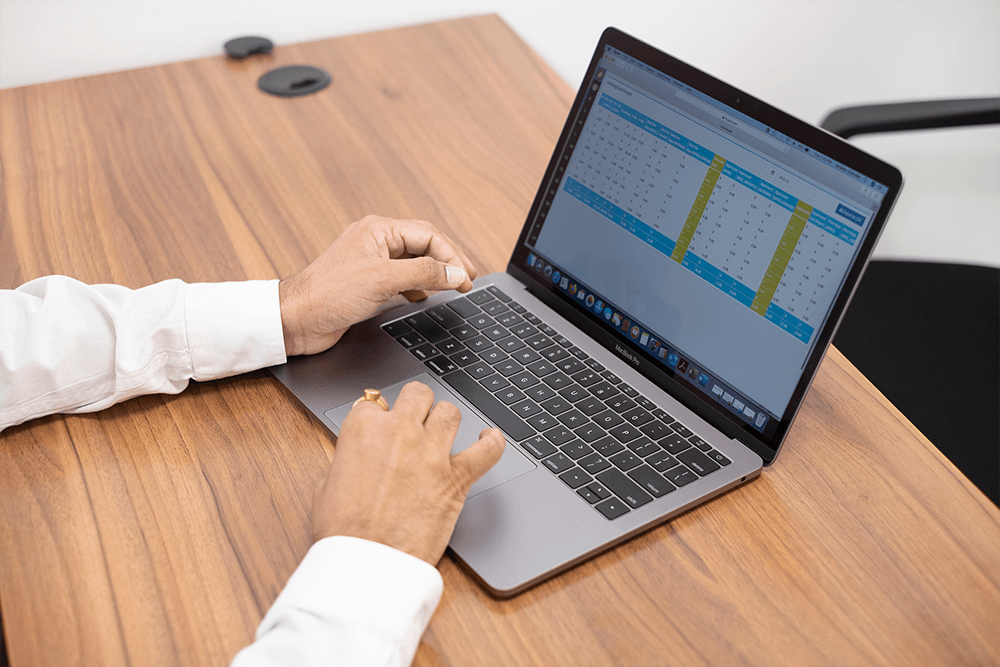 Digital transformation — the use of digital technology to help businesses work better — has been top-of-mind for many financial service providers (FSPs) over the past several years, and now the COVID-19 pandemic has added new urgency. Many even equate digital transformation with survival in a post COVID-19 world. Despite the need to bring businesses online as soon as possible, digital transformation cannot occur overnight. It requires a holistic approach that supersedes any one product, business function, or initiative. When done well, it transforms an organization to be more insight-driven, agile, and efficient.
Data capabilities play an essential role in an organization's digital transformation. Data can inform optimization strategies that increase efficiency and revenue. Data itself can also be monetized creating entirely new business models where data assets become products. Especially today, when FSPs must make unprecedented and rapid decisions, adjust business strategies, segment customers to understand portfolio risks, rethink credit models, and enable remote engagement with customers and staff. Unfortunately, the data foundations of financial providers are rarely robust enough to enable them to quickly adopt a digital business model.
To support FSPs as they work to build their data capabilities, Accion has developed a Data Maturity Framework to provide a clear and consistent tool for organizations to assess their current maturity, set benchmarks, and plan a roadmap of strategic data initiatives that support digital transformation and priority business goals. The Data Maturity Diagnostic was designed to supplement the Digital Transformation Framework by evaluating the data capabilities required to advance to each Digital Transformation Maturity Stage. The Data Maturity Diagnostic can also be used as a standalone tool to assess the data capabilities needed to achieve other goals, such as:
Determining the status of the organization along the data maturity continuum. By looking at the status of specific parts of your business, you can identify areas for improvement and assess where most progress has already been made.
Setting your data strategy — a plan for how you will use data to achieve your priority business objectives — and defining specific maturity targets for each area. These targets will be relevant to your market, customers, budget, and organization capabilities.
Benchmarking against peers. Comparing the state of your data capabilities to your peers can be valuable for your investors and donors.
Defining and prioritizing your organization's many strategic data initiatives.
Articulating to your staff how strategic data initiatives support your digital transformation vision, provide context, and measure progress.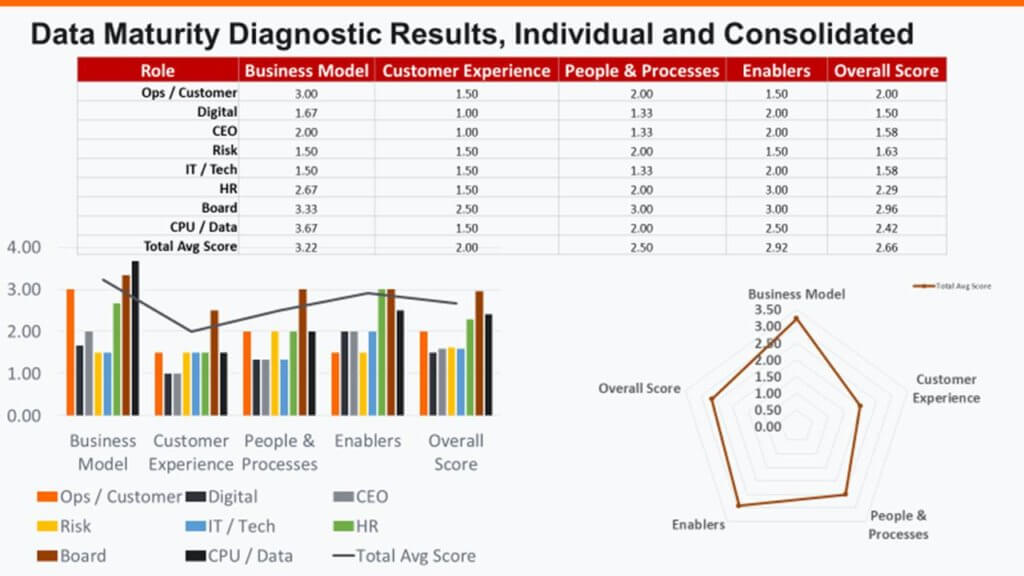 Any digital customer experience requires quality, curated data that is readily consumable as close to real-time as possible. For example, let's consider a digital marketplace lender. In order to acquire, underwrite, disburse, and service loans remotely, multiple systems need to integrate and work together to provide a seamless customer experience — both on the front-end for customers to get what they need, and on the back-end for staff to do their jobs. This requires capacity and integration across the entire data value chain: from identifying the right strategy, to giving the right people access to the data they need in an easy-to-use format, to developing and operationalizing models and algorithms that solve priority business problems, all while adhering to the highest standards of responsible data governance.
At Accion, we're using our Data Maturity Framework in all these ways and more to understand, map, and accelerate the building of digital capabilities so we can enable the transformation journeys of our partner FSPs and their customers. To be truly customer-centric, assist their customers in their recovery, and drive inclusive growth, institutions must become data-centric first. Learn more about our Digital Maturity Framework here.