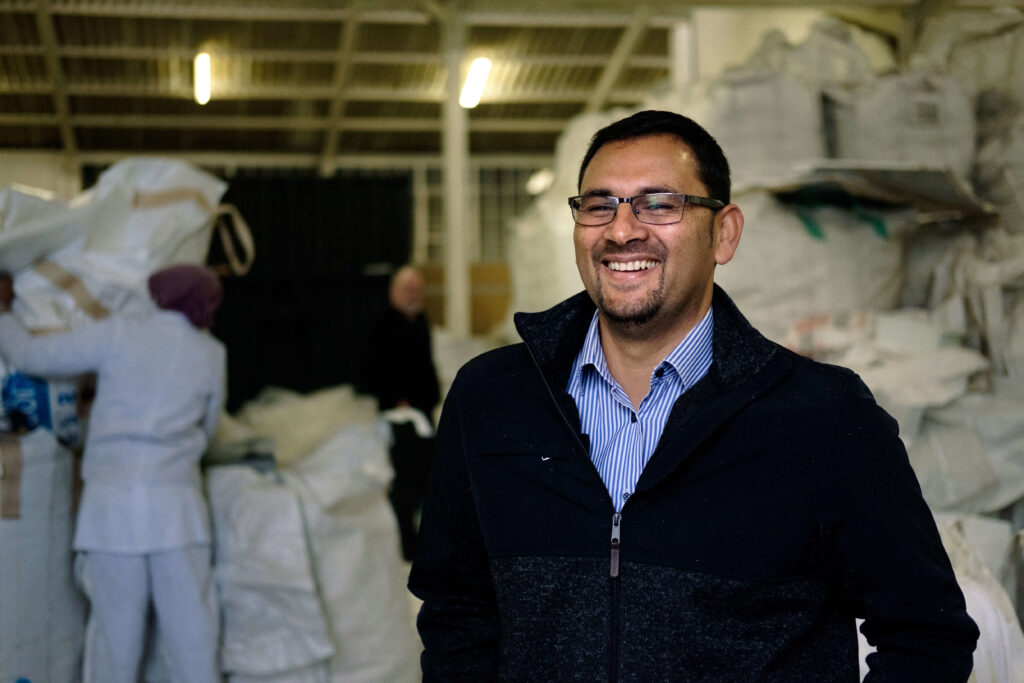 Noel Ehrenreich is CEO of New Earth Recycling, a polystyrene recycling facility based in Cape Town, South Africa. There are very few recycling plants specializing in polystyrene, and Noel is proud that his four-year-old company is able to contribute to protecting the environment. He says, "What motivates me most is that we're making some difference in our community and environment. It's rewarding, given the state of our planet, that we are part of the solution, not the problem."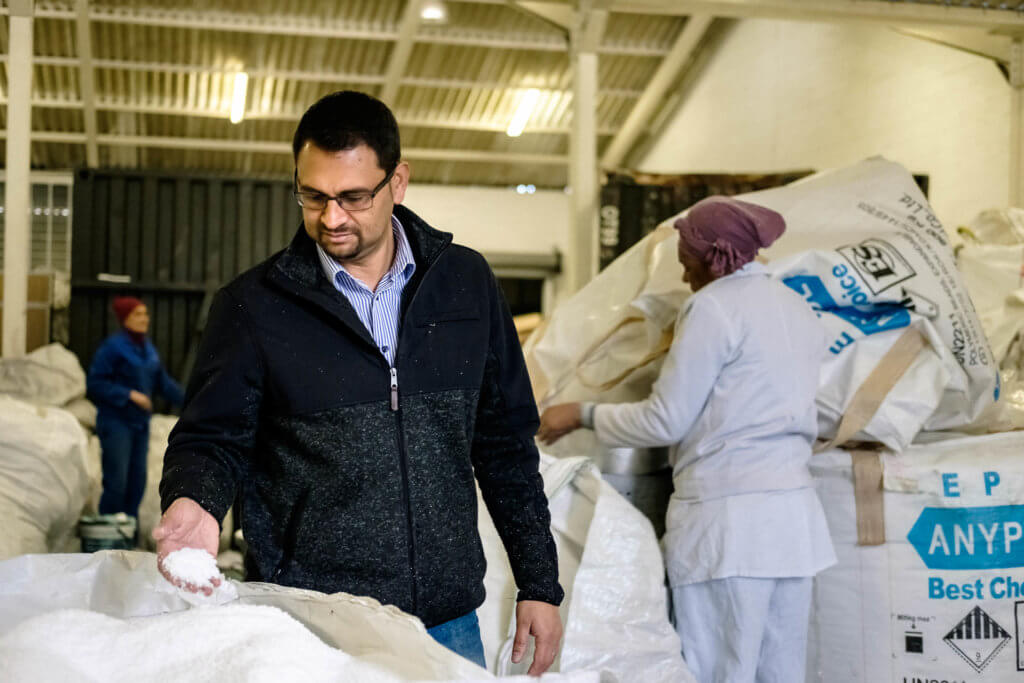 The success of the business depends on Noel being able to act quickly when large stocks of recyclable material become available for him to purchase. He's found Lulalend, an online lending platform and Accion Venture Lab portfolio company, to be the best option to turn to in such cases.
Traditional bank lenders, Noel explains, can take weeks or months to approve a loan. With Lulalend, he says, "it was quite an easy process to fill everything in, and within a day, I had access to funding. It was amazing."
Lulalend is able to make its decisions so rapidly because of the systems it has built. "From inception, Lulalend has taken a digitally focused and data-driven approach to solving the problem of access to funding for small business," says Neil Welman, co-founder and CTO of Lulalend.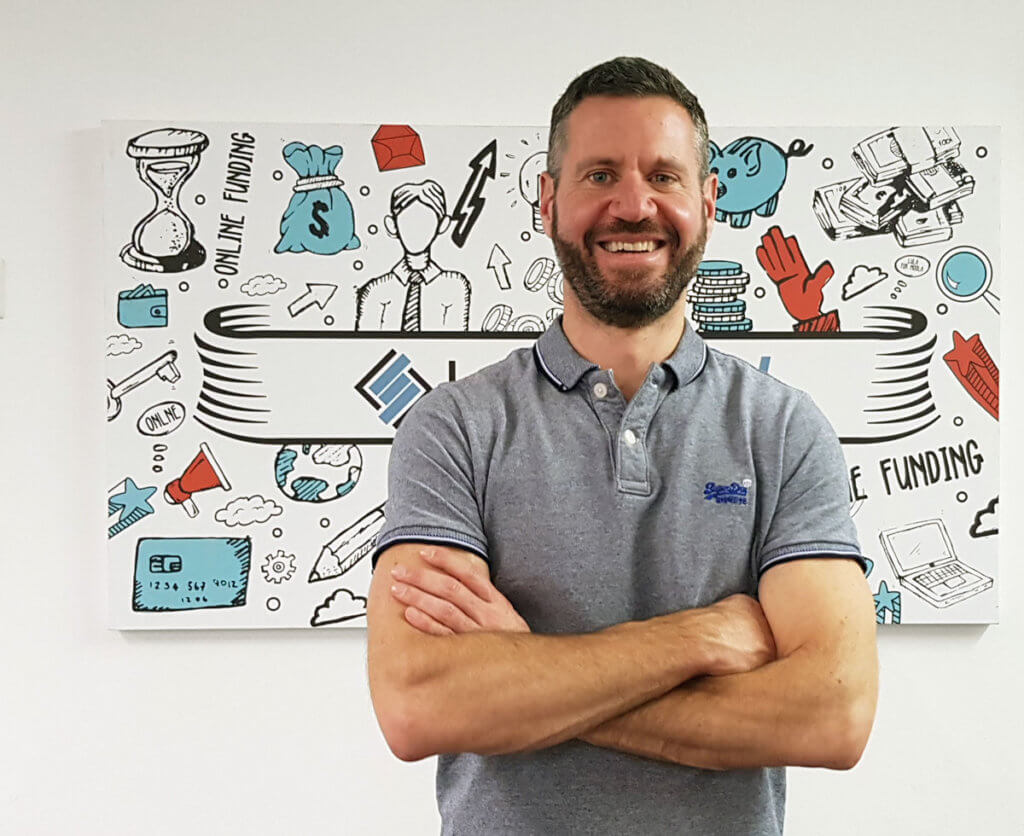 Small business owners come to Lulalend not only because they hope they can get a loan right away, but also because often they don't have the kind of detailed credit history mainstream banks use to make lending decisions. "From a very early stage, we realized that the traditional process of relying on credit bureau data alone represents only one aspect of the health of a business, and many good businesses are denied funding due to this," says Neil. "By capturing data from multiple sources, we are able to model a much richer picture of a business. And capturing all this information digitally allows us to automate this process. This allows us to fund more businesses, and do so in the fraction of the time it would traditionally take."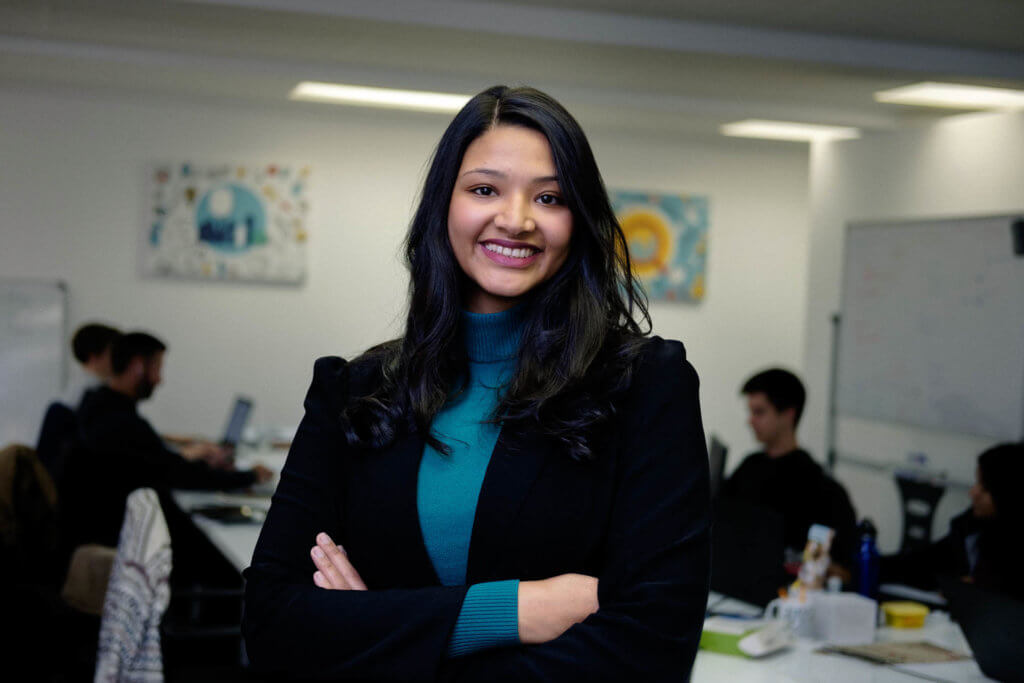 Sapna Gihwala, a Lulalend credit analyst, relies on data to guide her in her interactions with clients. The online application portal sends her information about potential new borrowers, then she follows up with a few more questions, and lets the system analyze all the data and determine whether the applicant is eligible. "We don't even need clients to walk in, we can just pick up a phone, send an email, and have it done online. So it's getting an answer to them so much faster," she says.
Using Lulalend to pounce on opportunities to grow his business has allowed Noel to hire new staff. "The business is my family, so everyone here is part of a family. We look after each other, we work hard, respect each other. Since I've used the Lulalend facility, I have employed easily 5 or 6 people," he says. He hopes to continue to use Lulalend's quick-access loans along with larger bank loans to scale up his operations. "We plan to employ, over the next 2 to 3 years, probably in excess of 50 people," he predicts, adding, "This funding is a game-changer, as it allows you to bridge that gap and move to that next stage of growth. I'm excited about the future."