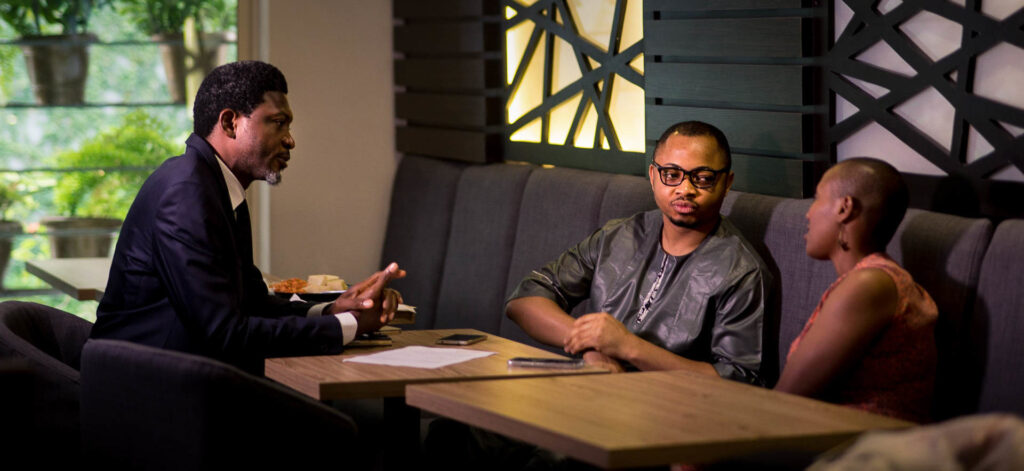 What's preventing low-income individuals and small businesses from thriving in Nigeria? This was the question everyone sought to answer when we gathered 15 entrepreneurs together for our Company Builder program. Company Builder is a program that we started last December, in partnership with the Mastercard Foundation, to create innovative fintech startups that can improve financial services for unbanked and underbanked consumers.
You see, when you want to build a business that makes an impact, you have to pinpoint the problem before you can offer a solution. In a market as ripe with potential as Nigeria, we were able to identify many barriers that keep people and businesses from reaching their full potential. From small business cashflows to sending remittances to paying for education, Company Builder participants identified several areas where people currently struggle without adequate financial tools.
With these problems laid bare, Company Builder participants generated ideas for solutions and formed teams to work on the six strongest ideas. These six teams translated their ideas into testable minimum viable products with the help of product managers and designers during our prototyping workshop. The teams then validated their ideas with users across Nigeria.
Every team's process of validating their idea looked different. Farmnet, which aims to increase access to markets and financing for farmers, tested their concept with the group they hope to serve. During their test, they provided input financing to a group of ten maize farmers in a co-op of 1,000, and they secured a forward contract for production with a food manufacturer. To make its model profitable, Farmnet will be reimbursed for the inputs with interest and receive a fee for brokering the deal.
Another team created EduPay, which focused on giving parents of students at affordable private schools the ability to make micropayments towards their children's school fees. After starting their test with a well-respected affordable private school in the Makoko community in Lagos, they realized that helping schools organize their fee collection process better was the more pressing problem to address. During their test, they got 30 of the parents who were most behind on payments to pay almost 30 percent of their outstanding school fee balances to the school.
Once all of the teams had thoroughly tested their business concepts, they synthesized their findings and presented to a panel of leaders in the ecosystem. These experts provided feedback that helped us at Accion Venture Lab, along with our CEO Michael Schlein and Adaora Ogbue from the Mastercard Foundation, make a final selection for which team did the best job validating their concept.
Lever, a payment agent management and liquidity platform, was selected to receive a $100,000 grant from Mastercard Foundation, six months of office space, and continued support from the program. They validated their idea by successful providing revolving liquidity support to five payment agents working with two aggregators for over a month. This allowed the agents to complete 40 percent more transactions.
We were blown away by all of the participants in the inaugural Company Builder program, and we look forward to staying engaged with all of the participants as they continue to build businesses and use tech to tackle inequality in Nigeria. While we have learned a lot over the past few months, perhaps the most important lesson is this: while we face considerable challenges in eliminating poverty and making sure everyone has economic opportunity, there are many people who bring the drive and ingenuity to address these problems and build a better future, in Nigeria and across the globe.