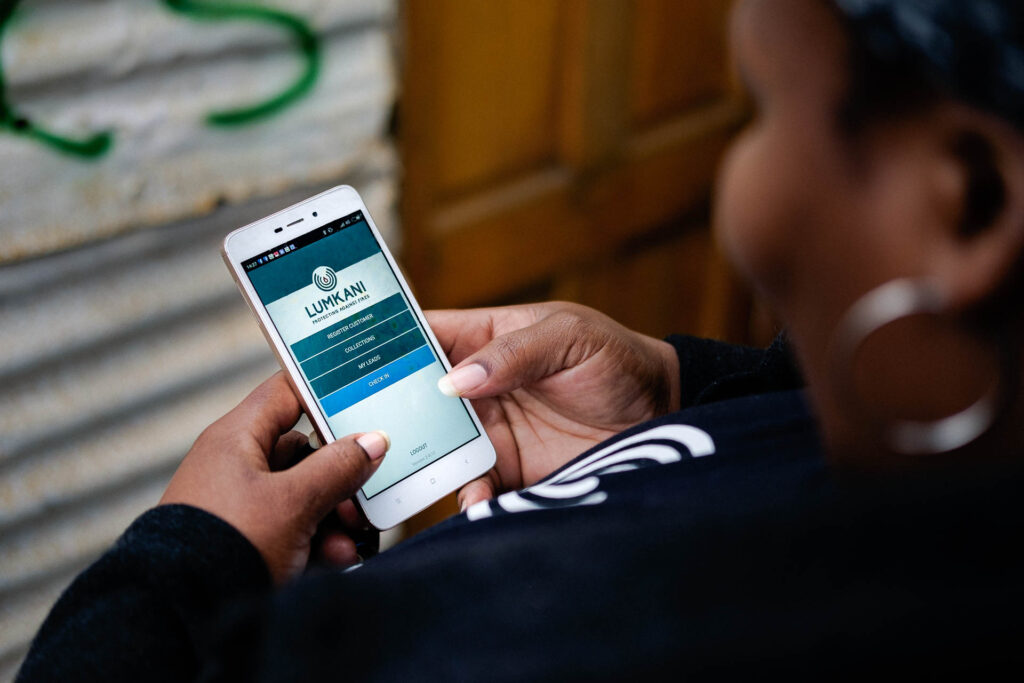 There are now more than 5 billion unique mobile subscribers worldwide — 3.7 billion of them in developing markets. This growing connectivity is a positive sign that full financial inclusion is in reach since technology enables providers to offer affordable and efficient products to more underserved clients.
But it's also clear that technology isn't a silver bullet for reaching and engaging new customers. Of those 5 billion mobile subscribers in the world, nearly 2 billion remain offline. And even where underserved customers have access to affordable phones, reliable data connectivity, and stable power, many customers find accessing digital financial services challenging.
For inclusive fintechs to make a meaningful difference in customers' lives and address financial exclusion at scale, they have to understand customers' preferences and needs. And as we explore in Accion Venture Lab's new report, The Tech Touch Balance, often, what customers want from digital financial services is to talk to a real person.
Why do customers seek out human interaction in digital financial services?
There are many reasons customers prefer interacting with a business's staff or representatives when using digital financial services. Apart from overall technical limitations that may motivate customers to prefer speaking with a representative rather than a chatbot (e.g., inadequate internet service), underserved customers tend to prefer touch because of the following factors:
Low digital savviness: Lack of familiarity with using the internet, smartphones, or even basic mobile phones can deter customers from a digital experience.
Limited product understanding: A customer who has never taken out a loan, opened a bank account, or bought an insurance policy will likely require some hands-on support before learning about and using a new product.
Lack of trust in financial service providers: Lower-income and underserved customers tend to be more skeptical of the benefits of financial service providers. A face-to-face interaction can drive credibility, dissuade fears, and ultimately increase trust.
Limited brand awareness: Fintech startups often lack the brand familiarity that larger, more established companies have. Human touch can build awareness and increase trust in a new company.
Competitive differentiation: For some companies operating in a crowded market, building non-digital interactions in the customer experience can help that company stand out.
Finding the right balance across the customer journey

As we took a look at our portfolio companies, we identified a spectrum of ways inclusive fintech companies balance new digital technologies with appropriate human interactions to create a meaningful and effective customer journey — from leveraging technology to enable touch, to imitate touch, and to replace touch.
Customers have different needs and preferences throughout their lifetime with a financial service provider. In a recent study, the Center for Financial Inclusion at Accion (CFI) found that respondents across every demographic segment — men, women, urban, rural, smartphone, and feature phone users — preferred human interaction over technology at some point in their customer experience. For example, customers typically prefer human touch when learning more about a product and its benefits, enrolling, and trying to resolve complaints. Respondents also expressed a preference for using technology to interact with a product or service over human representatives at some points, especially when renewing a product, repaying a loan, or processing a transaction.
How to design a balanced customer journey
When designing a balanced customer journey, it's critical to remember that it's not up to the company to decide what the right balance is — it's up to the customers. To calibrate tech and touch successfully, companies should do the following:
Talk with your customers. Rather than spending time hypothesizing what you think customers need, go straight to them. It can be as simple as a survey or a focus group to ask customers what mode of engagement they prefer across the customer experience.
Segment your customers. Not every customer is the same, so companies should identify different customer groups with similar attitudes, behaviors, and needs. As preferences vary across customer segments, you may find that some customers are more receptive to one approach of tech and touch over another. By understanding how to best reach each segment, you will drive trust among all of your customers.
Trial, test, and iterate. Customer behavior is dynamic, and customer preferences change. Ensure that you continuously measure customer satisfaction levels across the customer journey. Use your findings to refine, adjust, and improve methods of engagement. Through simple A/B testing, you can identify opportunities to create a superior customer experience in a way that is manageable and cost-effective.
Listening to customers is critical for finding the right balance and maintaining it as people's needs evolve. The ability to strike this balance determines whether a company can successfully acquire and retain its target customers and, ultimately, become profitable.
Companies can and should cater to customer preferences and balance innovative technologies with the need for human touch. That is true throughout the financial services sector, but it is especially important in providing financial services to underserved families and businesses.