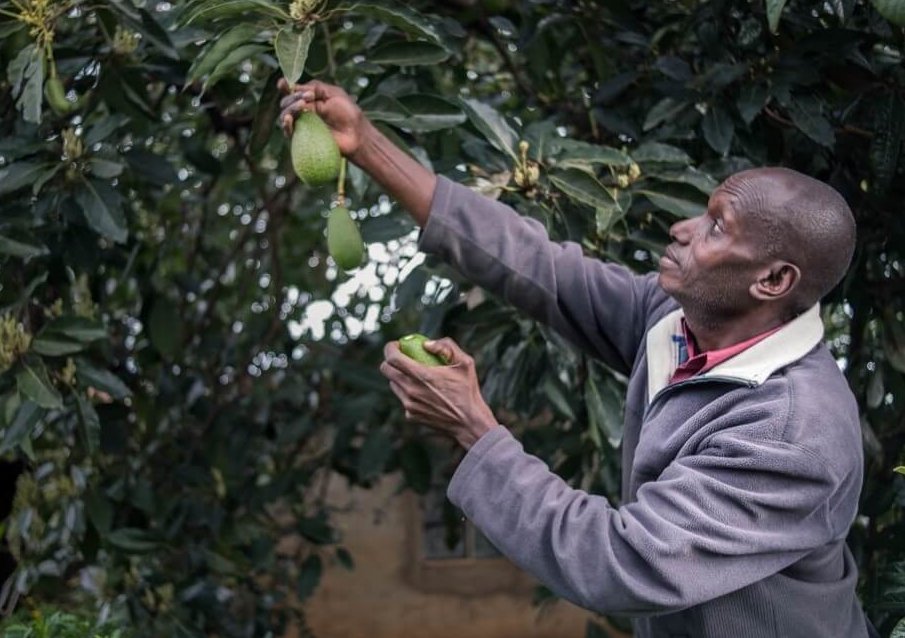 Our global food supply depends on the productivity of farmers all around the world, especially the smallholder farmers who live and work in emerging markets. But the coronavirus pandemic has presented new challenges for already-vulnerable farmers and disrupted global supply chains. This crisis poses a great threat to food security for much of the world's population.
Even before COVID-19, the 300 million smallholder farmers around the world faced a funding gap of over $167 billion. Particularly in sub-Saharan Africa, which is home to over 50 million smallholder farmers, closing this gap would significantly boost efforts to fight poverty and hunger. Our partner Apollo Agriculture is addressing this need with an innovative, tech-based business model that helps farmers maximize their profits with a bundle of financing, farming products, optimized advice, and insurance. Accion Venture Lab is happy to extend our support of Apollo as they continue to empower farmers in East Africa with the tools they need to build financial stability, maximize their profits, and produce food for their communities, which is even more important amid the pandemic crisis.
Why we invested in Apollo Agriculture
Around the globe, smallholder farmers are the backbone of societies as they grow and harvest essential crops that feed nearly 2 billion people, mostly people living in emerging markets. Unfortunately, these farmers face tremendous hardships from climate-related challenges, trade volatility, financial limitations, and now, a global pandemic. Most smallholder farmers do not have access to credit and or the technical expertise needed to optimize their harvests. Their crop yields are also hindered by a lack of access to quality inputs, like seeds and fertilizers, and a need for appropriate agronomic advice.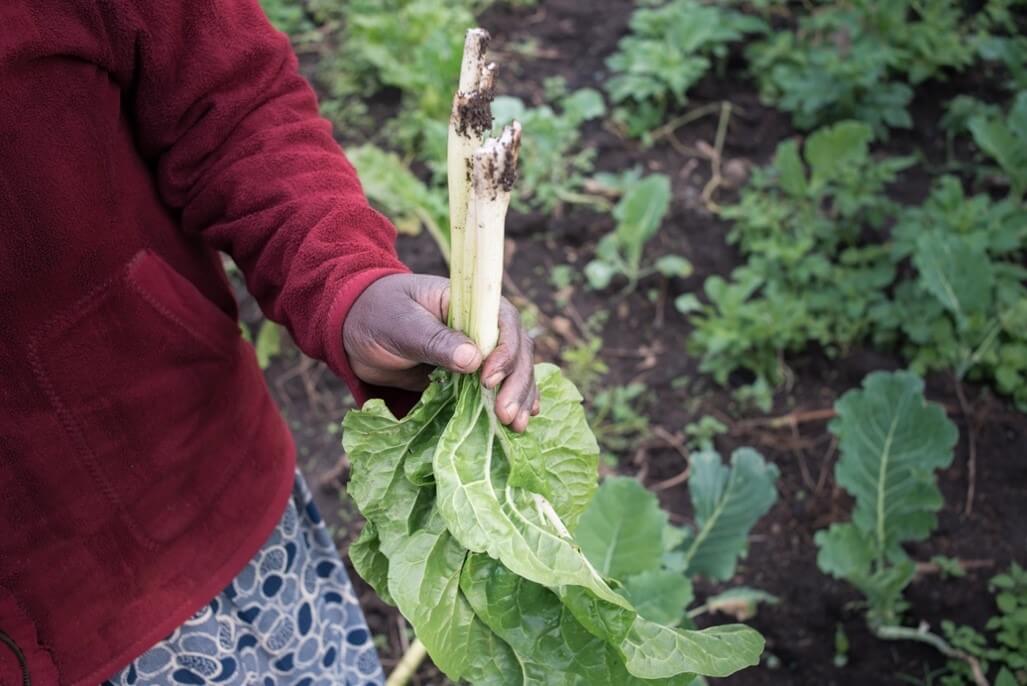 In 2016, we supported Apollo Agriculture in their pre-seed round to help address the impediments smallholder farmers face, and we are excited to have the opportunity to support them again in a follow-on investment in their Series A. At its core, Apollo Agriculture is a tech-enabled financing solution for smallholder farmers in East Africa that allows them to acquire the agricultural inputs they need. Their model combines input financing with sophisticated analytics, remote sensing, agronomic machine learning, and mobile money. Farmers can purchase high-quality farming inputs, such as hybrid seeds and fertilizer, on credit with flexible repayment terms and post-harvest due dates. The offering also includes customer-centric, voice-based trainings developed by the Apollo team to help farmers learn best practices for tasks like planting and combating pests and to develop financial literacy.
Accion Venture Lab is excited to continue supporting Apollo Agriculture as they grow and scale their business. We are most excited by Apollo's:
Ability to address a core financing need for a large, underserved segment
Apollo Agriculture addresses one of the fundamental challenges of improving farmer livelihoods in Africa by financing the comprehensive toolkit of inputs, agronomic training, and planting tools that underserved smallholder farmers need to increase crop yields. Apollo is working with smallholder farmers in Africa who are growing vital staple crops, such as maize, tomatoes, sorghum, potatoes, and beans. The farmers in this segment cover a range of economic levels, including those who are truly the poorest of the poor to those who own small, commercial farms. Apollo's model is flexible enough to work with all socioeconomic levels of smallholder farmers.
Innovative business model
At the time of our seed investment, we felt that Apollo was the most innovative company in agricultural finance and were excited to support a financing model focused on smallholder farmers. Nearly three years later, Apollo continues to focus on innovation by using cutting-edge tools like satellite imagery and remote sensing — technology used in developed markets for decades — to benefit smallholder farmers in Africa. Rather than inventing a new and unproven solution, Apollo is leveraging existing technology to provide a tried and tested set of solutions.
Since the pandemic began, Apollo has seen an increased need for its products, even while business conditions rapidly became more challenging due to significant mobility restrictions, a curfew, and a rapid transition to remote work. Their tech-enabled business model has allowed them to continue providing customers with high-quality farm products and financing throughout the pandemic. We believe that Apollo's model could be the key to unlocking significant improvements in the livelihoods of farmers around the world, a critical need as the world grapples with a potential food crisis caused by the turmoil of the COVID-19 pandemic.
Strong value proposition
Beyond simply distributing agricultural inputs, Apollo's integrated solution combines the financing and training that are necessary for farmers to use them effectively. This approach allows farmers to increase their crop yields, leading to greater financial security, better livelihoods for farmers and their families, and a reliable food supply for the world. Farmers can select high-quality inputs purchased on credit, allowing them to reserve their money for other needs. Eventually, Apollo's vision is to leverage its technology to provide customized inputs to farmers based on their specific geographical, weather, and land characteristics. These personalized farming techniques will also help to limit erosion and improve soil quality, further boosting productivity and sustainability.
Ability to de-risk credit access to smallholder farmers
Apollo will continue to serve a huge population of unbanked farmers who, prior to using their model, were too high-risk or inaccessible to receive the capital and resources they need to succeed. The team has proven that smallholder farmers, with the right tools and knowledge, can afford to pay back loans and continue to use their services. Apollo continues to have a high loan payback and customer repeat rate. Apollo's offering has been strong enough to encourage farmers to re-engage even after experiencing disappointing crop prices or environmental challenges the previous season, and even during this unprecedented pandemic. As farmers are facing immense difficulties during the coronavirus pandemic, the ability to access capital will be critical for them to recover financially while continuing to produce the food that so many depend on.
It has been a great journey to see Apollo Agriculture grow, and we believe that this series A will propel them to empower so many more smallholder farmers — not only in Kenya, but across Africa. As Apollo continues to grow and scale, they can provide the critical financing farmers need to achieve their greatest potential and continue feeding the world.