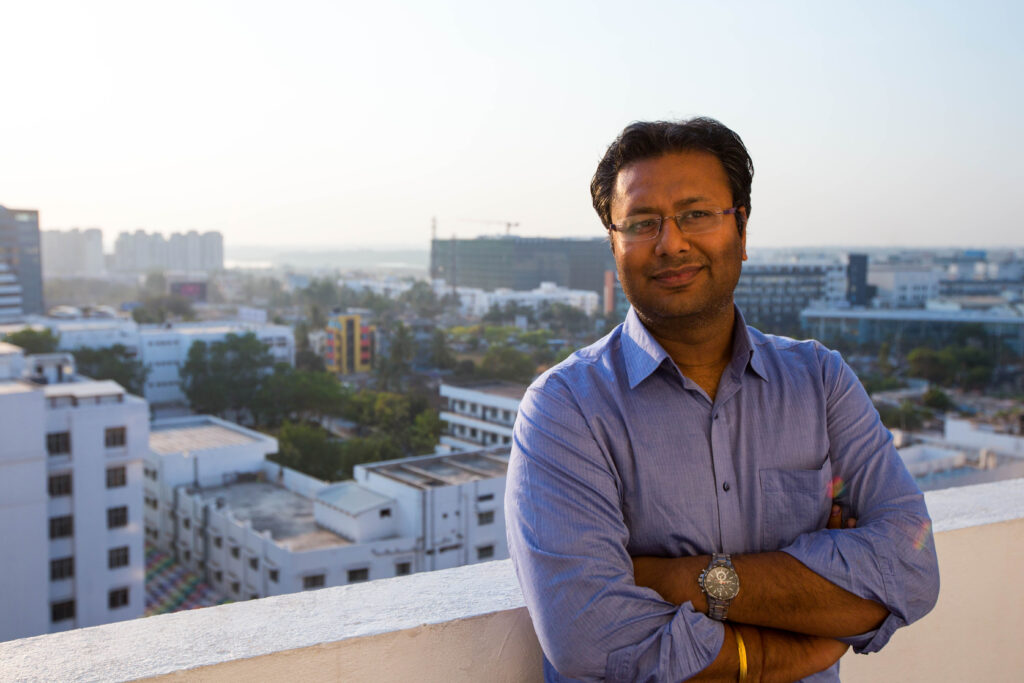 The majority of adults in India have little to no formal credit history. In a population of 1.3 billion, that's a lot of people who have trouble accessing credit. If these individuals need a little extra money to pay hospital or education bills, make home repairs, or expand their business, they have to depend on personal networks and local money lenders, who can be unreliable or predatory. Given the vast credit gap, India has seen a growth in digital consumer lending startups. However, for many startups, the emphasis so far has been on addressing the needs of the salaried individuals or college students or promoting consumer purchasing power. The low-income population working within the informal economy or those struggling with their everyday cash flow imbalances continue to be left out and remain prone to financial shocks.
Fortunately, technology is helping to reach these people without a formal credit history in a new way. India already has 300 million smartphone users, and that number grows every day as affordable phones and data plans spread connectivity even into rural areas. Additionally, the government and its partners have developed a set of digital tools, collectively referred to as IndiaStack, which allows almost every Indian to be identified and to transact digitally.
Accion Venture Lab's recent investment, SmartCoin, leverages the unique set of circumstances in India to provide short-term, unsecured loans via smartphones — primarily to previously underserved low-income Indians. These loans are often used for medical and other emergencies, meeting cash-flow imbalances, and work-related reasons. SmartCoin not only offers loans but proactively educates customers about maintaining a good credit score and positively reinforces good borrower behavior. The team is committed to being a responsible consumer lender focusing on affordable loans, fair underwriting, and data security.
Numerous startups are looking to tackle consumer lending in India, but we're especially excited about SmartCoin thanks to their unique approach to reaching the underserved:
Completely tech-enabled approach to better understand and serve their target customers: Once a customer downloads the SmartCoin application on their Android mobile phone, they use Aadhaar to establish their identity. Approved customers receive funding directly to their bank accounts within a few hours. Low-income customers may lack formal documentation and often have limited or no credit history. The tech-enabled approach bypasses these traditional barriers and brings access to debt to those previously underserved or unserved customers.
Engagement-based user experience: By overlaying innovative customer engagement tools on top of its mobile-only platform and machine-learning algorithms, SmartCoin can interact with users in a frictionless way to encourage responsible borrowing behaviors. Platform features, such as rewards attained upon achieving specific repayment goals, allow SmartCoin to maintain customer engagement through their borrowing journey.
Transparency and encouraging prudent borrowing behaviors in customers: SmartCoin's easy-to-use interface provides its customers with clear payment amounts and timelines, followed by reminders on timely payments. Its platform is designed to nudge and influence customers towards prudent borrowing and help them understand in a frictionless manner about financial products. SmartCoin is helping these customers in building their credit profiles and healthy financial habits to set a strong foundation for interacting with financial services.
Venture Lab can't wait to work with SmartCoin's founding team, which brings together entrepreneurs from the technology and finance sectors. Co-founder and CEO, Rohit Garg, has worked in various finance roles at Nomura, Deutsche Bank and Morgan Stanley focusing on fixed income strategies and risk management. The three other co-founders, Vinay Singh, Amit Chandel, and Jayant Upadhyay, are engineers and have complementary backgrounds in analytics, digital marketing, and development of front and backend systems. We think this mix of banking and technological expertise positions this team perfectly to take on the challenge of access to high-quality, affordable credit in India.
We've seen the potential of nano-credit models that leverage phone-based usage and bank data for improving financial access in markets like East Africa. We are excited to support a similar model in India, where a vast portion of the population lacks access to formal credit. At Venture Lab, we are also intrigued by businesses like this that can drive active engagement with customers to promote financial health, as shown by our partnerships with RevolutionCredit in the United States and Destacame in Mexico and Chile. We now welcome the opportunity to improve our understanding of engagement-driven products and their potential in providing access to debt and promoting responsible borrowing behaviors on a digital-only platform.
We're proud to partner with SmartCoin as they continue their journey, reaching people who have been left behind with the financial tools that they can use to build better lives.