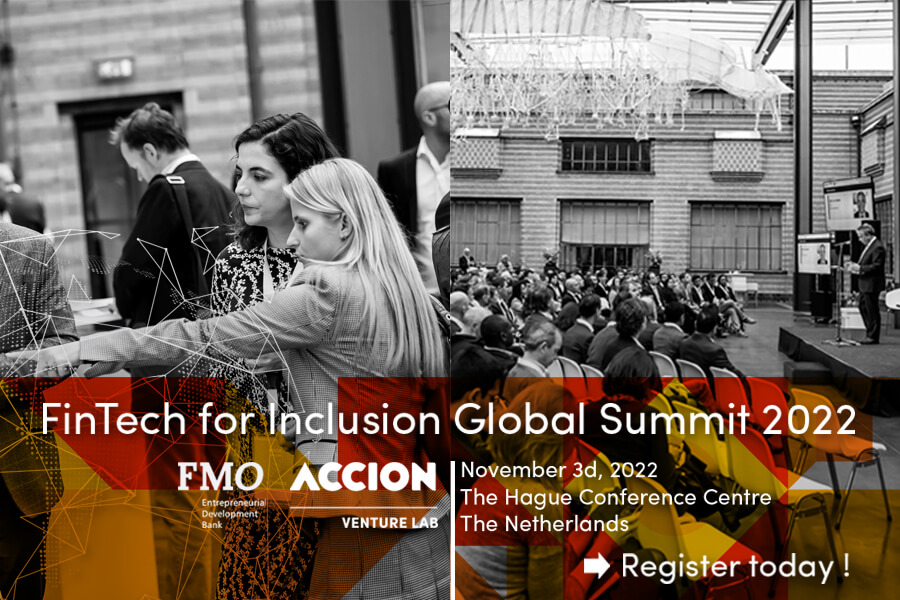 Fintech startups, investors and funders, banking and financial institutions, and changemakers focused on leveraging technology to advance financial inclusion are hereby welcomed to join us in The Netherlands for this year's Fintech for Inclusion Summit.
For the first time since 2019, when over 250 attendees joined us, we'll convene this highly popular, one-day session in person to discuss the latest fintech insights and innovations, build networks with key players in the space, and explore potential investment and partnership opportunities to help create a more financially inclusive world.
At the Summit, you'll get a chance to meet and hear from founders and leaders of Accion Venture Lab and FMO's portfolio of early-stage fintechs, as well as leaders from the world's respected institutions in financial innovation and inclusion.