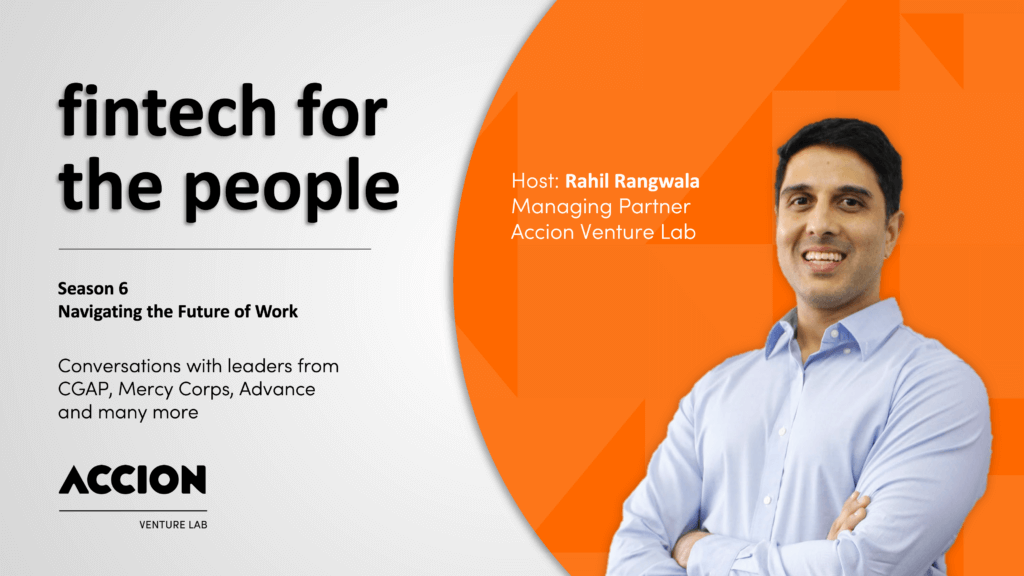 This season, we'll dive into one of the hottest topics investors and entrepreneurs are discussing: The intersection of the future of work and fintech. Global shifts and trends — like rapid digitalization, climate change, migration, and generative AI — are changing the way that people around the world live and work.
Host Rahil Rangwala, Managing Partner of Accion Venture Lab, will speak with five industry experts, ranging from entrepreneurs to investors to stakeholders in the ecosystem, who are playing a critical role in shaping this transition. We are excited to navigate this complex topic of the future of work with you this season and aim to share what future work means and how it is affecting the lives of a vast emerging workforce that is often overlooked.
Learn more about Accion Venture Lab here and follow us on Twitter and LinkedIn. Listen to the intro episode here.