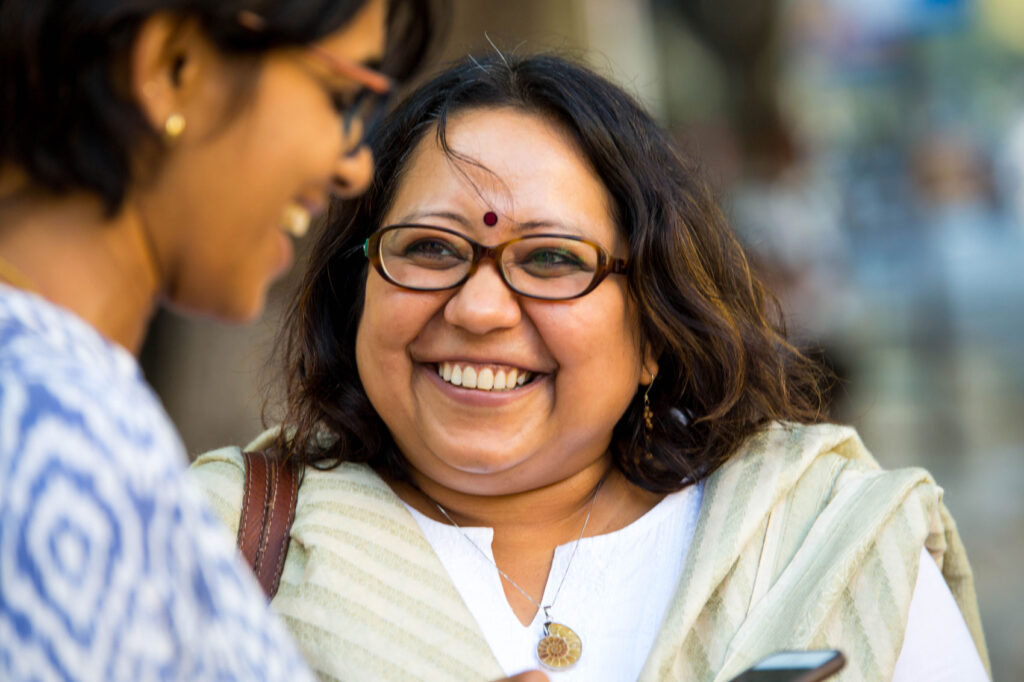 Have you heard? Fintechs and traditional financial institutions don't have to be enemies anymore. In fact, we're seeing time and again that these businesses are often stronger when they partner together. Partnerships between fintechs and traditional financial institutions offer advantages for both parties, and they also provide the vital benefit of better serving people who have been left out of the financial system.
We recently caught up with our portfolio partner CreditMantri and one of the financial service providers that they're partnering with, Shriram City Union Finance Limited, to see what they've learned about partnerships from working together.
Y.S. Chakravati, the chief operating officer of Shriram City Union Finance Limited, explains that his business' core mission is to provide credit to informal businesses and self-employed people. He decided to work with CreditMantri when he met the fintech's founders. He was impressed by their thorough understanding of the market they served, and he appreciated their concern for both sides of the equation: the customer and the business.
Today, CreditMantri provides data to help Shriram make better decisions, says Rupa Rajamani, who heads digital lending at CreditMantri. In addition to using information from credit bureaus, CreditMantri also processes data from government records and user-generated data, such as social media, SMS data, and calling records to give a full picture of a borrower.
"It's a good product that is useful to the specific community of first-time borrowers," says Chakravati. Alternative data allows CreditMantri and Shriram to help people with little to no credit history. Reputable institutions like Shriram were usually unable to evaluate and serve this segment in the past, Chakravati explains. People without credit histories often go without the funds they need or depend on expensive private lenders. CreditMantri's technology enables them to get reasonable loans and build a credit history, which will allow them to borrow at a lower rate in the future.
In addition to empowering Shriram to serve more customers, CreditMantri helps them serve their clients faster. CreditMantri's platform analyzes applicants and shortlists leads for Shriram. These leads reach a branch manager within one day, and they can quickly reach out to the customer and approve the requested loan.
Rupa and Chakravati both agree that CreditMantri and Shriram gain equally from the partnership — it's not a one-way relationship. By working together, they're able to scale faster, and they can serve more of the underserved customers who haven't had access to quality financial tools in the past.