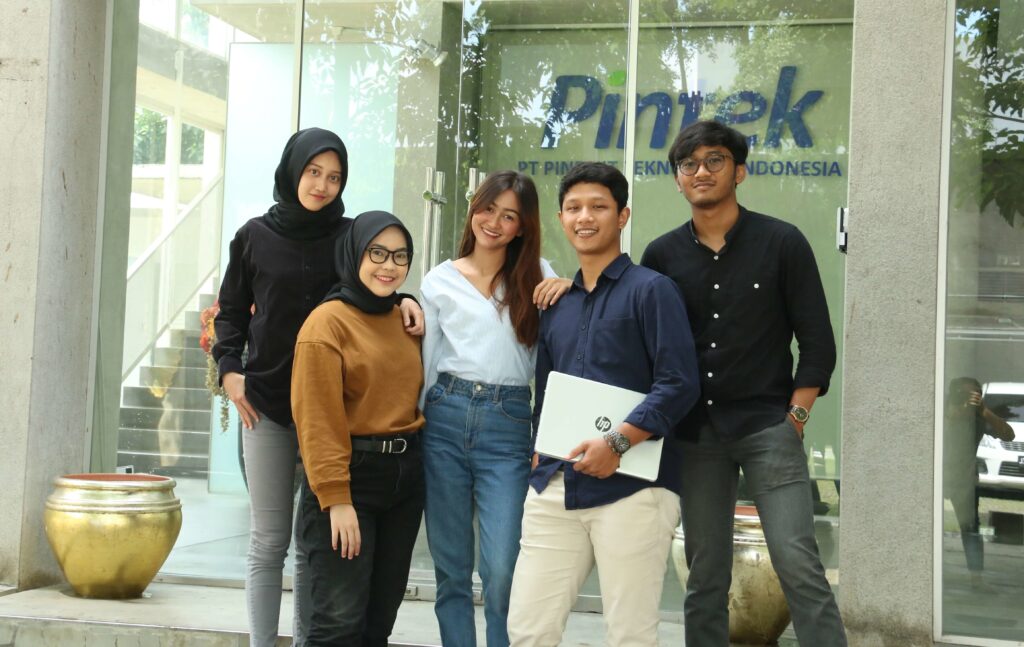 Education is a powerful tool, one that is critical in uplifting the lives of those who live in poverty. Indonesia, Southeast Asia's largest country, has more than 111 million people under the age of 25 but only over 50 million students. And while the government has increased its education budget and pushed reforms, there's still a substantial gap in accessibility and quality — almost half of students fail to meet minimum standards.
Part of the struggle is that the two key players in the sector — schools and students — do not have access to the financial products they require. That is why Accion Venture Lab is happy to announce our investment in Pintek, a specialized education lender in Indonesia. Pintek provides financing to small & medium private schools and low-middle income families.
These private institutions often face challenges investing in serving their students. Regulation requires privately held schools to register as foundations. This restricts their ability to provide collateral and access long-term loans to improve facilities and hire staff. This has become an even more urgent obstacle as schools find themselves in need of extra funding to cope with the COVID-19 pandemic. Now they need to invest not only in the regular expenses for maintaining and improving buildings and classrooms and recruiting qualified educators, but also in their online competencies and e-learning platforms. As the future of learning is quickly being accelerated, schools need to be able to adapt and improve their digital capabilities and offerings.
On top of the challenges schools face, students have their own obstacles to overcome. Capacity constrains mean most are left outside of the coveted public system (the five Indonesian universities in the top 2,000 are public), so families resort to private options. Students can't attend school if they can't pay the tuition fees. Especially in the last few weeks, as households have seen their income decline as wages have been cut and livelihoods lost, installment payments are necessary to prevent a big decline in enrollments.
At Venture Lab, we are excited that Pintek is serving schools and students through inclusive finance, technology, and innovative processes. And as this pandemic has underscored, investing in critical industries, such as education, is imperative for our shared future. We chose to invest in Pintek because:
Underserved target customers: Private schools, which make up more than half of total secondary institutions and 90 percent of colleges and universities, are mostly small or medium size institutions that are not well-funded and cannot obtain loans. Low-middle income families, meanwhile, do not have the cash flow nor the assets to borrow for education. More than half of Pintek's student loans are provided to first-time borrowers with no credit history.
Compelling impact thesis for increased access and quality in education: Supporting schools and students leads to improved facilities and better enrollment rates. With the ability to borrow and smooth cash flow, private institutions invest in themselves and provide higher-quality service. For students and parents, expanding the tuition payment into more manageable installments opens the doors for lower-income families.
Strong growth potential given scalable partnership model: Despite the country having over 17,000 islands, Pintek has been able to reach schools in 26 out of the 34 provinces through strategic partnerships. Cost-effective customer acquisition is crucial to the company and by reaching customers through its partnerships, Pintek can affordably reach and serve new customers.
Southeast Asia is a key market for Venture Lab: With more than 650 million underbanked people, Southeast Asia is a critical market for Venture Lab as we tackle the issue of financial inclusion. Along with our other portfolio organization in the region, Philippine digital small business lender First Circle, we are looking forward to expanding our activity in the region and supporting more social entrepreneurs by sharing key learnings, experience, and best practices from our work with over 40 fintech companies globally.
During the current pandemic, we are proud of how the team has handled the issue and continued to support and work with its customers. Pintek quickly teamed up with edtech platforms and school management systems to provide their school partners financing for these products. The team also sent out a survey to parents to understand their needs and help shape Pintek's product offering.
As we continue to actively work with Pintek through this crisis, we understand that this is just one bump in the road and we have a long journey ahead. We have seen how Pintek is addressing critical needs, and we are excited to work with the founders, co-investors, and other key partners in pushing forward the company's mission of providing sustainable and inclusive finance to the education industry. By making good education more accessible, we can build a brighter future for everyone.