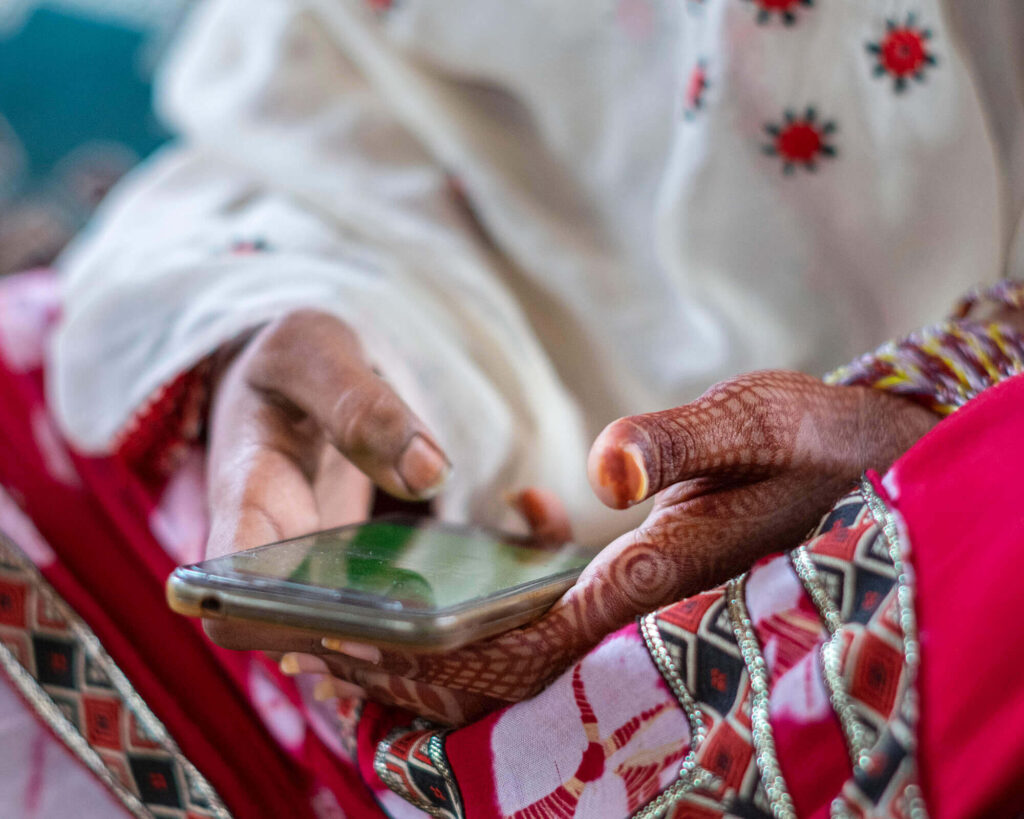 Tech alone hasn't been a silver bullet for bringing useful financial tools to low-income people and businesses around the world. That's why Accion Venture Lab released our 2018 report on the "Tech Touch Balance," which lays out the continued need for a human touch in delivering financial services to the poor. But the world has changed in the past few months. COVID-19 is shifting so many things, some temporarily and some, we may find, more permanently. For fintechs that rely on in-person interactions, this will mean moving to a more digital approach. As fintechs take this opportunity to innovate, they will need to focus on customer engagement and support through a digital journey to ensure they can bridge the tech divide so that low-income communities don't get left behind again.
The changing role of human touch in inclusive fintech
There are many reasons human touch has been critical for delivering financial services to low-income consumers and businesses. These customers often are uncomfortable with all-digital financial services, whether that's because they are less familiar with digital technology, need more support navigating new financial products, or are generally skeptical of financial institutions (especially less familiar startups). In our initial research and case studies of our portfolio back in 2018, we found that the most successful fintechs rely on human touch at various stages of the customer journey to build trust, establish relationships, and engage their customers.
In a world of social distancing and national lockdowns, however, high touch models are having to adapt, and adapt quickly. We've seen several challenges from our portfolio companies—from how you make sales if you've historically relied on field agents or branches, to how you effectively onboard customers who require hands-on support or physical verification, to how you maintain good portfolio quality, as a lender, without collecting cash in person.
There has been some speculation in financial inclusion circles that COVID-19 could accelerate digital adoption and force consumers to overcome barriers around trust and tech-savviness because they have no other options. But what if vulnerable populations are instead more cut off from financial services when they can no longer use the in-person services they're comfortable with but still lack digital tools or the capabilities to use them? It's no question that fintech companies can benefit from a push to digital–it can lower cost and increase reach. However, to continue to serve the customers we care about especially in this difficult time, fintechs will need to ensure they're engaging customers and adapting offerings to bring them along to a higher-tech offering.
First steps for fintechs to engage high-touch customers
There's a lot to figure out and, over the coming weeks and months, we will share more on what we're learning. In the meantime, there will be hard days ahead, and now more than ever, we need to examine ways to move clients that were onboarded on higher-touch models into tech-first platforms. This shift will not be without cost or effort, but in the long run this will give fintechs opportunities to increase customer engagement, lifetime value, as well as the share of the market they're able to serve
Here's some of the initial advice we're giving our companies now:
Start with the customer journey — Fintechs must start by looking back at the critical touchpoints with their customers. What, specifically, do customers want and need at these steps? Technology can begin to replace human touchpoints in many cases—we're finding this to be the case with replacing in-person customer support with phone calls—but making changes without understanding how customers engage with products and services will be less effective and could potentially exclude the most vulnerable customers.
Communicate more, not less — Customers want to know you're still there, especially if they have historically equated your brand with a specific field agent or branch location that is no longer available or accessible to them. Now is the time to reach out to customers, letting them know you're here. For some of our portfolio companies, particularly those working with small business clients, reassuring customers that they will resume new loan disbursements once the crisis ends has been important not just for maintaining customer trust, but also for driving better repayments of existing loans.
Make those communications personal — Small touches in SMS, USSD, and apps can make a customer feel that they're not receiving mass communication but something personalized to them. This could be as simple as making sure to address individuals by their names, or better tailoring communication to the needs and behaviors of specific customer segments.
Explore creative ways to onboard and support customers — We found in our initial case studies that often relying on an app to onboard new customers just isn't enough—sometimes, a human voice is needed. Particularly for customers unfamiliar with digital technology or distrustful of financial institutions, it's difficult to fully get comfortable with an app. Our companies are testing new ways to provide this support, whether through introducing digital videos, engaging through social media and WhatsApp chat, leveraging trusted members of the community to provide that more localized support, or doubling down on use of call centers.
Plan for remote call centers — The use and structure of call centers is undergoing its own evolution. In many geographies we are seeing call centers go remote. This is a heavy lift and requires reorganization and retraining. It will mean needing to rethink management of call center employees and ensuring representatives have the necessary technology and access to client data to be effective. Companies will need to plan ahead if they have been managing their own call centers or work with their third-party vendors to make sure the appropriate guidelines and policies are in place.
Focus on and iterate around product design — Now more than ever is an ideal time for technical teams to think about building accessible, usable products. Fintechs should think about digital products that balance quick, rapid deployment with a feature set that initially meets the needs of customers. We are finding many of our portfolio companies are quickly and cost-effectively building these minimum viable products to test with small user groups. We've built a simple resource around product testing to help along that journey.
The impact of this crisis on the financially vulnerable around the world will be significant. As an impact investor and a leader in the financial inclusion space, we're working with our companies to ensure customers continue to be in the center of everything we do and don't get lost in the transition to a digital-first world. As the world evolves, how we engage and serve these customers will have to evolve as well.