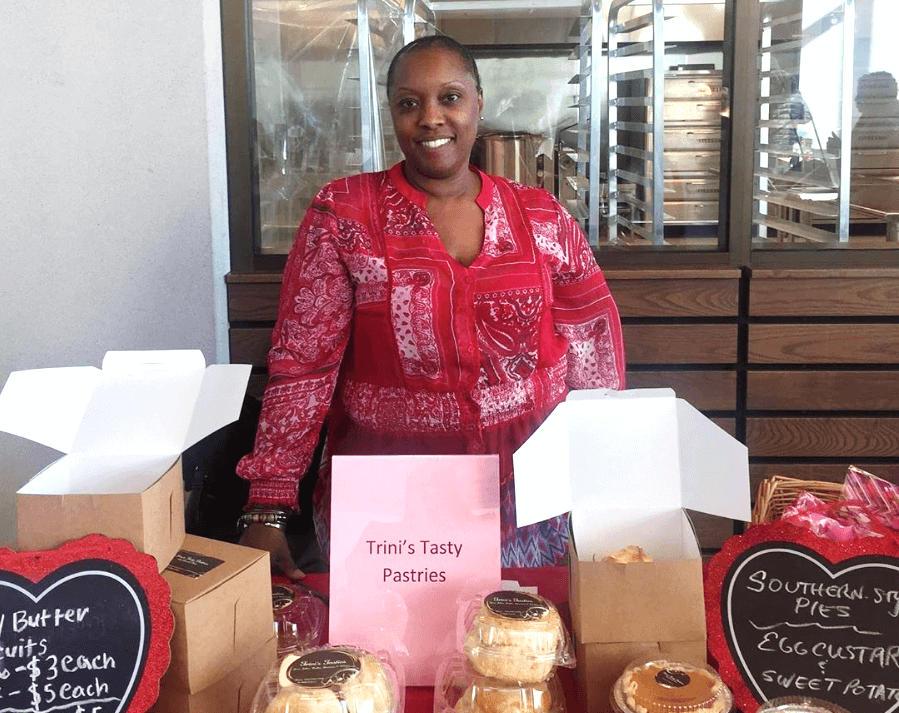 Perhaps more than ever, U.S. small businesses need our support—especially those owned and operated by entrepreneurs of color and women.
To that end, I'm excited to share that on Saturday June 20, from 4-10 pm EDT efforts to support underserved businesses are getting a major boost through a live virtual concert and fundraiser featuring some great bands, including 2 Chainz, Brandi Carlile, Brittany Howard, Leon Bridges, T-Pain, and more. All proceeds from the concert, "Small Business Live," will go to Accion Opportunity Fund to provide grants to small businesses, with a focus on those run by entrepreneurs of color and women.
Artists will also place small businesses in the spotlight by performing onsite at local establishments and sharing personal stories about what that business means to them and their communities. Please tune in and share these details with anyone interested in viewing or making a donation.
Accion Opportunity Fund, the newly combined organization that brings together the former Accion U.S. Network and Opportunity Fund, is taking bold steps to address today's challenges and help underserved entrepreneurs – entrepreneurs of color, low-income entrepreneurs, and women – access the capital and support they need to build thriving businesses. Over the past 30 years, more than 80 percent of Accion's clients in the U.S. have been entrepreneurs of color.
In response to the COVID-19 crisis, in early 2020 the Opportunity Fund launched a small business relief fund with a goal of raising $50 million to reach the most vulnerable entrepreneurs, especially women, people of color, and immigrants, with loan payment relief, access to affordable capital, and educational resources on a range of business topics to help them navigate challenges during the crisis.
More about Accion's presence in the U.S.
Accion was founded in 1961 to empower low-income people with the knowledge and tools to improve their lives. In the early 1970s, Accion staff in Recife, Brazil, began focusing on informal businesses as a means to achieve this goal. An Accion organization in Recife called UNO coined the term "microenterprise" and began issuing small loans with rates typically reserved for commercial customers. To our knowledge, these were the first loans that launched the field of microcredit.
In 1991, concerned about growing economic inequality in the United States, Accion brought its microlending model home by piloting a program in Brooklyn, New York. Accion aimed to help those who didn't meet requirements for traditional financing (such as bank loans) because their requested amount was too small or because they had limited or damaged credit.
Accion has since worked to adapt its lending model to the social and economic needs of communities across the United States. We've served small businesses nationwide through four independent community development financial institutions (CDFIs) and a national office (the Accion U.S. Network, now part of the Accion Opportunity Fund) that invests in shared knowledge, innovation, and impact to benefit the entire network.
Since 1991, our Accion U.S. partners have provided more than 60,000 loans to enterprising small business owners and disbursed more than $500 million in capital. Additionally, Accion provides business advising and training services — both in person and through online educational resources — to tens of thousands of entrepreneurs each year.
Accion Venture Lab, Accion's seed-stage investing initiative, has also helped expand financial inclusion and resilience in the U.S. by supporting innovative fintech companies finding new ways to reach low-income and underserved populations in a sustainable, scalable way. Venture Lab's portfolio companies in the US have helped Americans with thin or damaged credit files access credit-building loans, connected self-employed workers with business banking accounts, and provided solutions for refinancing consumer debt.
I'm proud of all the work that Accion, our affiliates, and our portfolio partners have done to support struggling families and small businesses in the U.S. We remain committed to building a financially inclusive world and ensuring that low-income and underserved people don't fall further behind as we recover from the pandemic. I hope you'll join me in supporting small businesses in the U.S. by tuning in to "Small Business Live" on June 20.