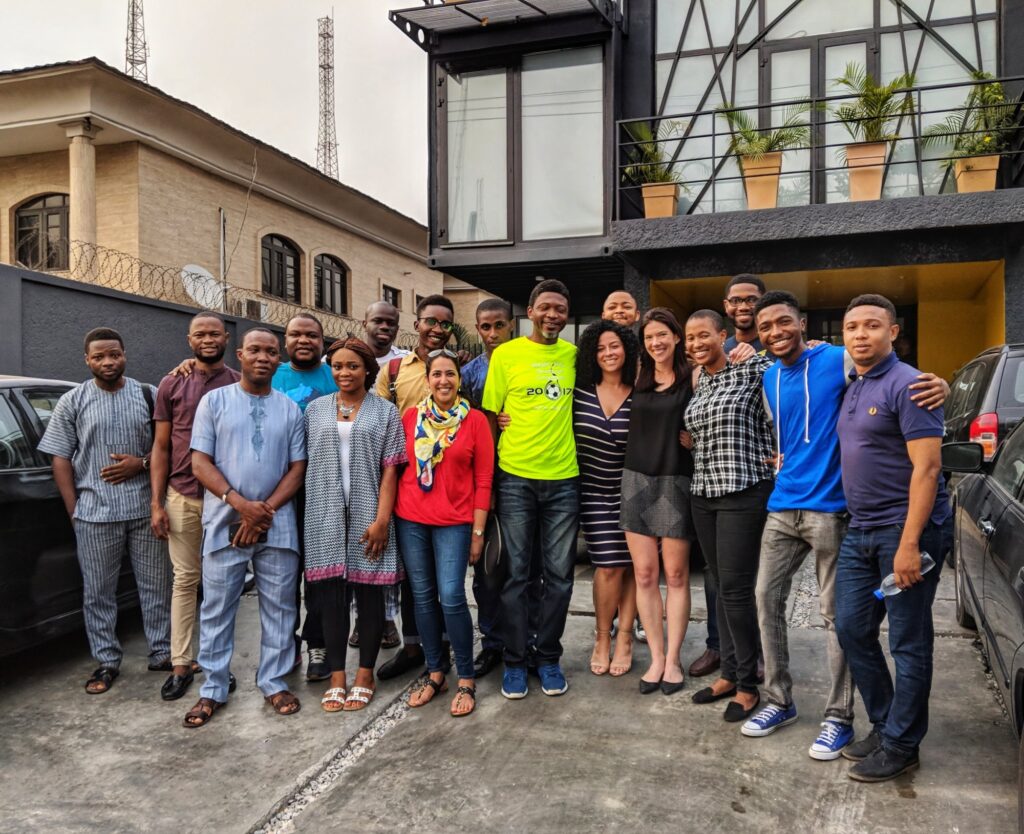 Women account for half of any country's talent base, and yet, around the world, are not always empowered to participate and excel in the workplace. Even in the U.S., where women own 36 percent of registered businesses, these enterprises account for only 4 percent of business revenue and receive less than 5 percent of financing. I recently caught up with Caroline Perry on The Finsider podcast to discuss why we need to invest in women globally and how Accion Venture Lab is working to close the economic gap for women and other excluded populations around the world.
Not only does empowering women economically lead to enhanced productivity and financial growth, it also results in better socioeconomic outcomes at the household level and at the macro level. Countries that have more equal access to employment and education for women have lower rates of child mortality, faster economic growth, and more thriving businesses.
One key piece of economic empowerment is access to financial services — not just for women, but for all people. Having access to savings accounts, credit, insurance, and other financial tools enables people to move up and out of poverty by allowing them to meet their day-to-day financial needs, plan for and withstand shocks, and take the calculated risks that they need to better their lives.
At Accion Venture Lab, we invest in businesses that are bringing these services to underserved people in a way that's profitable and scalable. We've invested in 35 fintech startups to date, and 80 percent of our portfolio companies are in emerging markets. Traditional financial institutions can't serve low-income customers profitably because of the high costs associated with acquiring and serving them coupled with small transaction sizes and a lower ability to pay. Rather than viewing these customers as unprofitable, the companies we invest in see a massive market opportunity to leverage technology and data to reduce the costs to reach and engage low-income customers.
While these businesses are generating game-changing innovation, traditional investors aren't always willing to commit capital at the earliest stages — especially in emerging markets —without first seeing traction and scale. Accion Venture Lab enables early-stage startups to develop by being the first institutional investor in high potential seed-stage startups focused on fintech for inclusion. By playing this role we hope to encourage other investors to see the value of these companies and also demonstrate that you can achieve market rates of return while investing in businesses that have meaningful impact.
Partnership makes the work we do possible. The Mastercard Foundation has enabled us to expand our work in Africa by deepening our focus in West Africa and increasing our capability to provide support across our Africa portfolio. With their backing, we've even begun to experiment with a new initiative — Company Builder — where we use our experience in different markets to seed models with potential to make an impact and pair them with adept entrepreneurs in West Africa. The Mastercard Center for Financial Inclusion has supported our work in small business finance and on industry engagement, which allows us to share our learning and experience with the broader industry. These lessons can lead to higher investment and achievement for companies developing fintech for inclusion.
With strong partnerships and smart investments, we at Accion Venture Lab hope to build an inclusive future where everyone is empowered to succeed.