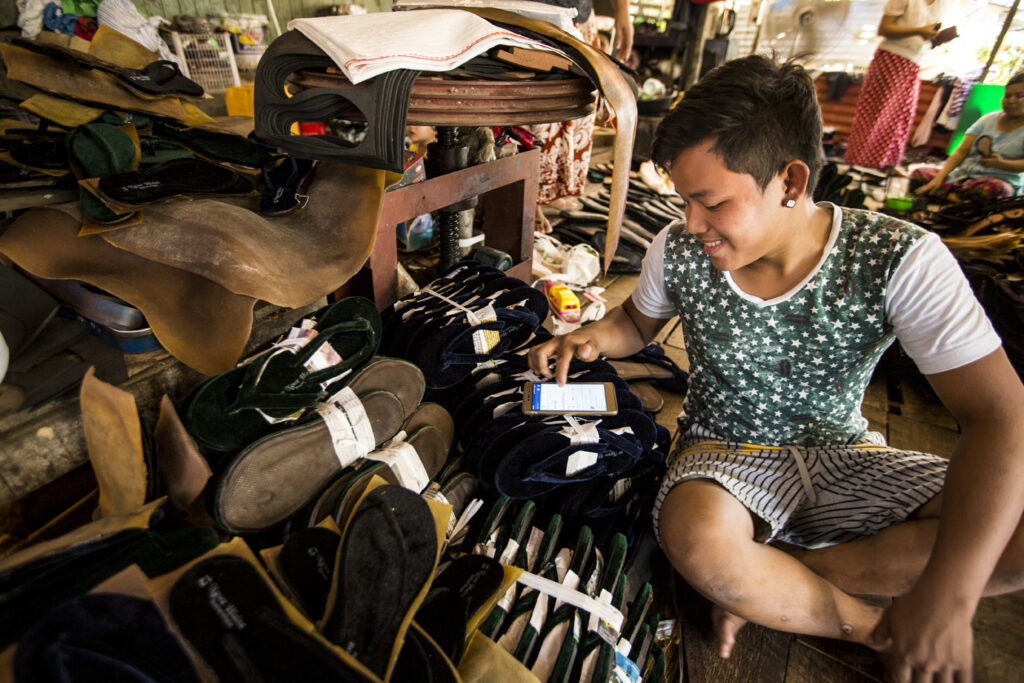 The Citi Foundation works to promote economic progress and improve the lives of people in low-income communities around the world. It supports efforts that advance financial inclusion, and is one of Accion's longest-standing partners.
The Foundation supports our advisory work and allows us to communicate our learnings to the rest of the industry. It also has been a key supporter of the Center for Financial Inclusion at Accion (CFI) and its efforts to engage the industry to better serve, protect, and empower underserved clients.
Ensuring financial technology reaches its potential for inclusion
Technology is driving massive change in financial services, and the Citi Foundation helps Accion ensure that this transformation benefits low-income populations. Mobile phones, AI, chatbots, and other forms of technology are disrupting the financial services industry. These new technologies have tremendous potential to help create inclusive products: they can reduce costs, accelerate turnaround times, and create more personalized and useful services for the underserved. But technology needs to be harnessed in a way that benefits and protects low-income consumers.
With funding from the Citi Foundation, Accion helps financial service providers integrate new technology to reach the underserved, and publishes research that informs the broader industry.
Building the capacity of financial service providers to digitize and scale
The Citi Foundation is enabling Accion to develop and expand its Global Advisory Solutions team. Accion is now able to use the lessons we have learned through decades of work with financial services providers to help our partners capitalize on the value of their data, leveraging technology and automation to transform their business processes, and better engage existing and new customers.
Through this additional capacity, Accion has helped partners digitize and scale their efforts to reach the underserved. These partners include Swadhaar Finserve and Aye Finance in India, Accion Microfinance Bank in Nigeria, Socremo in Mozambique, DAWN Microfinance in Myanmar, and UGAFODE in Uganda.
Read "Financial Inclusion Hype vs. Reality," a report developed by CFI with the support of the Citi Foundation
Thought leadership to inform and challenge the industry
Accion's relationship with the Citi Foundation has enabled new research and insights for the financial inclusion community. Recent examples include:
Through this partnership, Accion's advisory team is expanding its direct work with financial service providers worldwide and continuing to share insights with the industry. At the same time, the Citi Foundation-funded research and publications move forward at CFI.
And Accion relies on leaders from Citi and the Citi Foundation to guide our work: Bob Annibale, Global Director, Citi Community Development and Inclusive Finance, serves on Accion's Board of Directors, and Philip Brown, Managing Director, Citi Inclusive Finance, serves on the CFI Advisory Council.