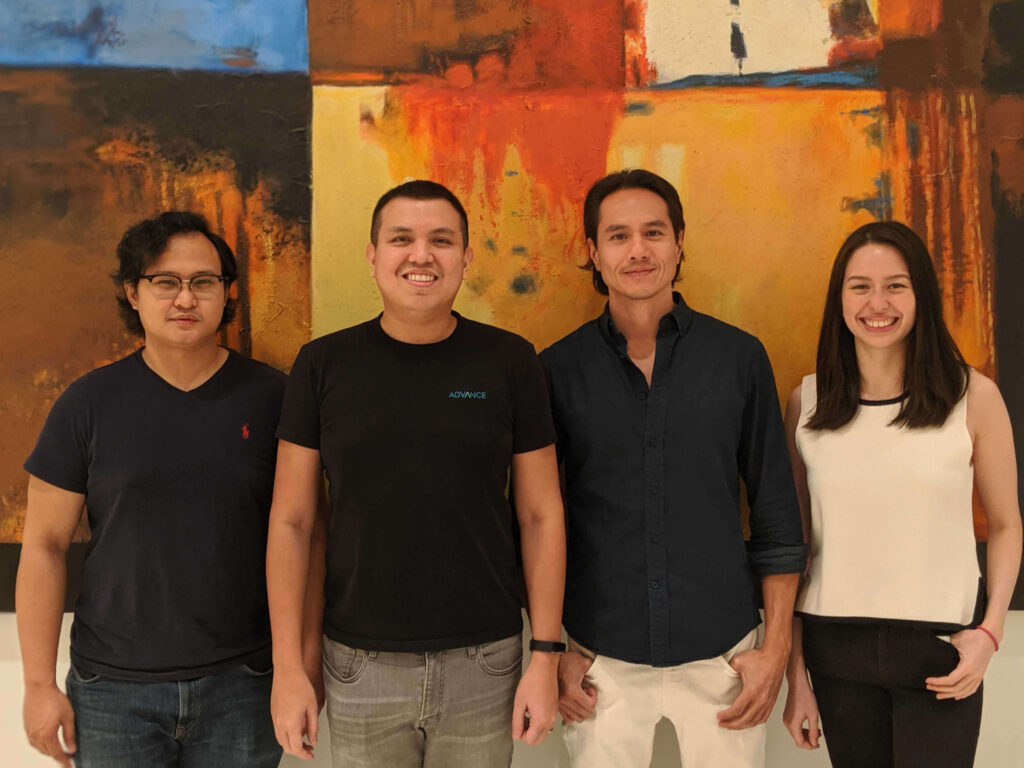 In the Philippines, more than 40 percent of loans come through informal channels. Due to a lack of trust and access to banking institutions, many people turn to their family, friends, and other informal lenders as their main source of consumer credit. People who work in blue collar jobs and entry level or junior positions often live paycheck-to-paycheck and find themselves needing to borrow money when unexpected expenses arise. This is especially apparent during the current COVID-19 crisis as lending firms have scaled back operations but household costs have increased.
At Accion Venture Lab, we understand the importance of responsible consumer financing to help people make ends meet, especially during difficult circumstances. Situations like the coronavirus pandemic place a heavy strain on low-income households that don't have a safety net. That's why we're happy to announce our investment in Advance, an online platform in the Philippines that allows employees to receive a portion of their salary when they need it. Advance bridges the gap between paychecks and helps its customers cover unforeseen costs and meet payment deadlines. As medical costs, utility bills, rent, and other expenses rarely coincide with the timing of payday, the company provides the liquidity and financial stability these workers need to get by.
We are excited about Advance because they:
Target an underserved population
Advance's target market is low to middle income wage earners with a monthly income of $300 to $700, who are in their early-20s to mid-30s and work in the outsourcing, manufacturing, and services industries. This segment of the workforce is significantly underserved as financial institutions prefer to focus their consumer loans on higher income workers and executives in senior management positions. Advance understands that this is a market where access to responsible credit can greatly improve people's financial health and stability.
Provide a responsible alternative to payday lending
Advance provides a safer, more affordable, and more accessible way for employees to bridge their cash requirements between salary payments. Advance offers an online and fully digital platform that workers can quickly access during times that they are cash strapped. The company also practices responsible lending and avoids over indebtedness by giving its customers a credit limit and a lower-priced product, with an APR similar to rates of credit cards, which have been reserved only for middle and high income users.
Use other forms of assets as new collateral
Physical assets have always been the preferred type of collateral for financial institutions. This inevitably places lower-income individuals at a disadvantage when it comes to obtaining credit. Advance uses technology and partnerships to utilize a new form of collateral — salary. One of our key focuses at Accion Venture Lab is to search for ways to unlock financing for the underbanked. We support how Advance is doing this by securing a new form of collateral and serving clients in a responsible and consumer-friendly manner.
Leverage B2B partnerships for customer acquisition
Key relationships have allowed Advance to acquire large pools of their end customers efficiently. The company uses partnerships to gain access to and onboard large employee pools. Advance also provides an additional benefit to their business partners. Because many human resources departments don't have the capacity to offer this employee support, they are happy to partner with Advance to help increase staff retention and morale.
Operate in the Philippines — a key market for Accion Venture Lab
Southeast Asia continues to be a relatively new but important market for Accion Venture Lab. Advance marks our third investment in the region, alongside digital SME lender First Circle also in the Philippines and specialized education lender Pintek in Indonesia. The Philippines is a country with a large population and a nascent but emerging startup ecosystem, but only 22.6 percent of people have a formal financial account. We are excited to expand our work in this market and support another fintech for inclusion startup continue to scale.
During the current COVID-19 crisis, we have seen the value of Advance's product as many people are struggling with reduced income and increased medical and food expenses. As liquidity in informal lending sites have dried up and access to ATMs has been disrupted, Advance's digitally enabled platform continues to provide access to funds for a sizeable population. The Advance team is actively engaging with its clients and working hard to meet their increased financial needs during this pandemic.
We look forward to working with this promising startup's founders, senior management team, and co-investors to help push forward Advance's mission to serve the lower- and middle-income workers in the Philippines. We believe there is a strong financial inclusion component to Advance's offering, and we are excited by the opportunity to support the team as they work towards improved financial health and stability for their customers.